No matter what your home's architectural style, from country cottage to urban chic, chances are that there's a wooden garage door to complement the appearance. Highly rated for both beauty and durability, wood is a traditional material that is every bit as suitable for modern homes as for historic residences. Wooden garage doors may just be the ultimate finishing touch for a distinctive residence. If you haven't previously considered wood, now may be the time.
Wooden garage doors come in many varieties.
They can be strikingly simple and contemporary in character, or display a sophisticated dignity that will be the envy of the neighborhood. Available in a choice of rail and stile or flush designs, the Overhead Door Company Wilmington™ offers options that will add both value and curb appeal at a realistic price. Garage doors do more than simply contain vehicles and other belongings; they can also serve as stylish and practical design elements of today's homes.
Flush panel wooden garage doors are simplicity personified, but they take on the new character depending on your choice of finish color. Constructed from smooth paint-grade plywood both on the interior and exterior, flush wood doors have timeless appeal. Their classic appearance is clean and contemporary, and these doors blend well with the lines of many architectural styles. Flush doors are available primed, to ensure finishing ease, and your choice of color will either add a pop or simply support the home's design. It's up to you.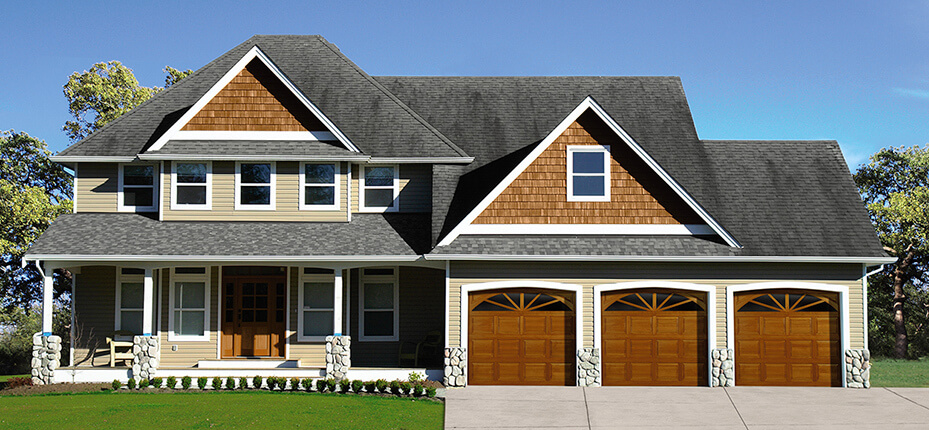 For garage doors with a bit more personality, there is a full menu of different configurations for paneled doors. Choose from either recessed or raised panels to express your home's underlying design style. Paneled wooden garage doors are constructed of smooth hardboard panels and overlaid with thin rails and stiles. You may also customize your paneled garage doors with window panels: Designs include simple long glass panels, arch-top sunray panels in unique configurations, and traditionally divided light panels. All add a touch of elegance to traditional or period architecture, as well as allowing light into the garage to enhance function.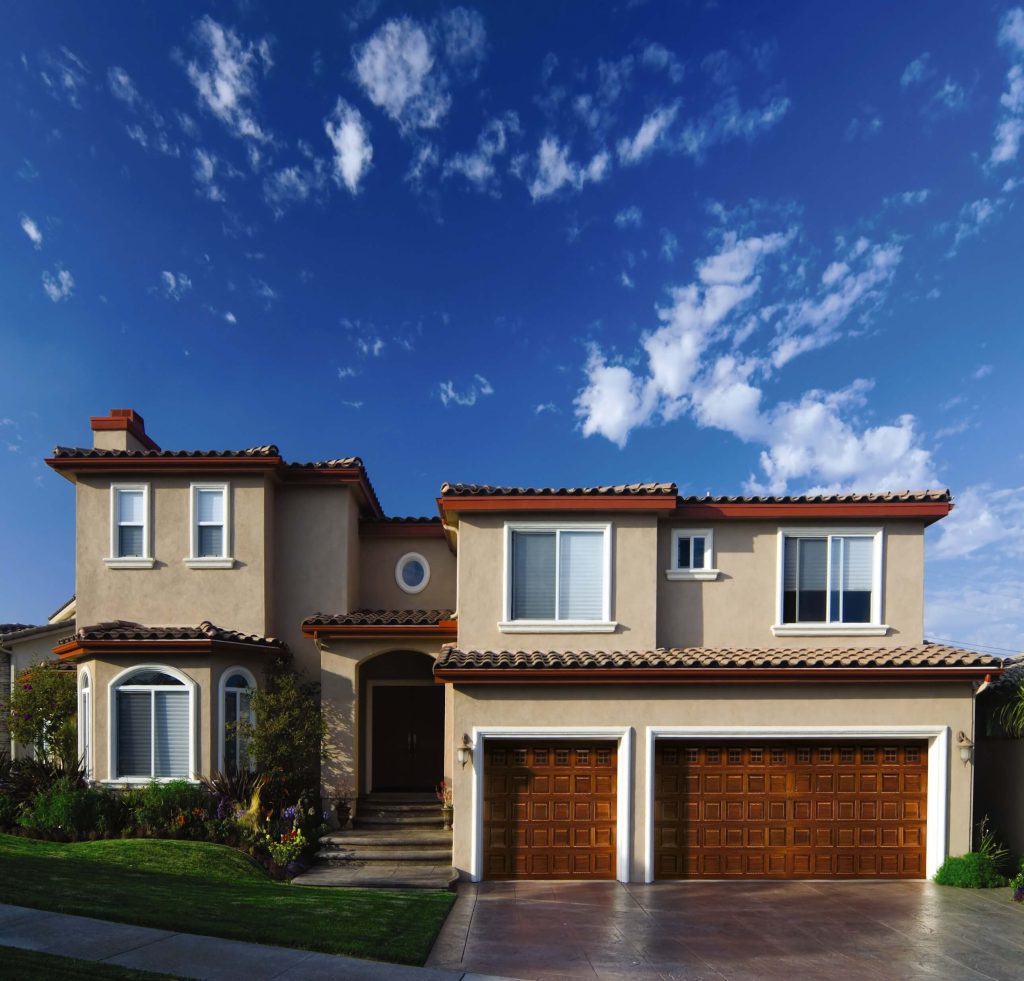 As with all models of Overhead Doors, wooden garage doors are built to high-quality standards. No matter which style you choose, materials and workmanship guarantee years of reliable service. When you're looking for the right garage door to accentuate your home's facade in the Wilmington area, a wooden door may be the answer you're searching for.
Contact us today to see which wooden garage door would best fit your home.
---
FAQs
Are wooden garage doors suitable for all architectural styles?
Yes, wooden garage doors can complement a wide range of architectural styles, from country cottages to modern urban homes.
What are the key advantages of wooden garage doors?
Wooden garage doors are highly rated for their beauty and durability, making them suitable for both modern and historic residences.
Do wooden garage doors come in different styles?
Yes, they come in various styles, from simple and contemporary to sophisticated and elegant options.
What is a flush panel wooden garage door?
A flush panel wooden garage door is a clean and contemporary option, customizable with different finish colors to match your home's design.
What are paneled wooden garage doors?
Paneled wooden garage doors come in recessed or raised panel configurations and can be customized with window panels for added elegance and functionality.