Your partner in creating beautiful residential homes and
iconic commercial projects
Overhead Door Company of Wilmington™ Serving: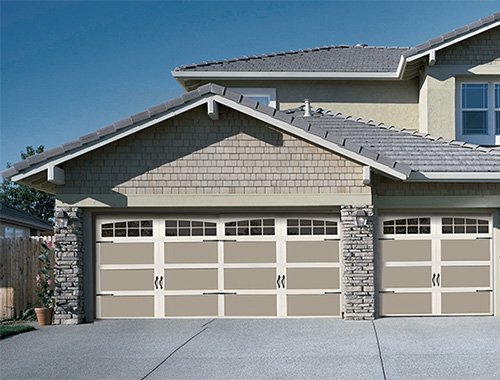 Residential
With a wide range of quality Overhead Door™ residential garage doors available, we can help you find the perfect door for your home.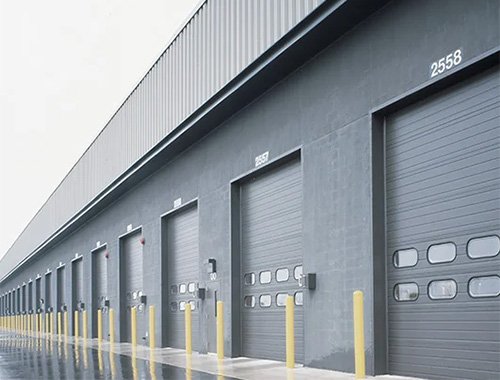 Commercial
Our selection of Overhead Door™ commercial doors includes rolling-steel garage doors, insulated and non-insulated doors, doors for internal and external applications and high-performance, sectional-steel and fire-rated doors.
Openers and Accessories
With a history of performance and reliability, Overhead Door™ offers a variety of power levels and specifications to handle multiple garage door weights and sizes, ensuring the ultimate in safety and convenience.
Repairs & Maintenance
In Wilmington, NC, the coastal air can wreak havoc on garage doors. By choosing regular maintenance — checking for rust, lubricating parts, and inspecting cables — you can avoid costly malfunctions.
Curb Appeal
Want to add more curb appeal and make your home "pop"? Just change the garage door, and take it from basic to beautiful. Learn how you can amp up your curb appeal by selecting your next garage door from many different style options, materials, colors and accessories
Style Options
When choosing your new garage door, for most homeowners, nothing is more important than the style and design. Learn more about the three types of styles that you'll find with most garage doors-Traditional, Carriage House, and Modern and find one that suits you and your home.
Choosing a Brand
If you're in the market for a new garage door, you have a lot of choices. As with any home improvement purchase, it's important to choose the right brand. The Overhead Door™ brand has been trusted for more than 95 years and provides an exclusive network of professional distributors and technicians who pride themselves on delivering superior products and expert service.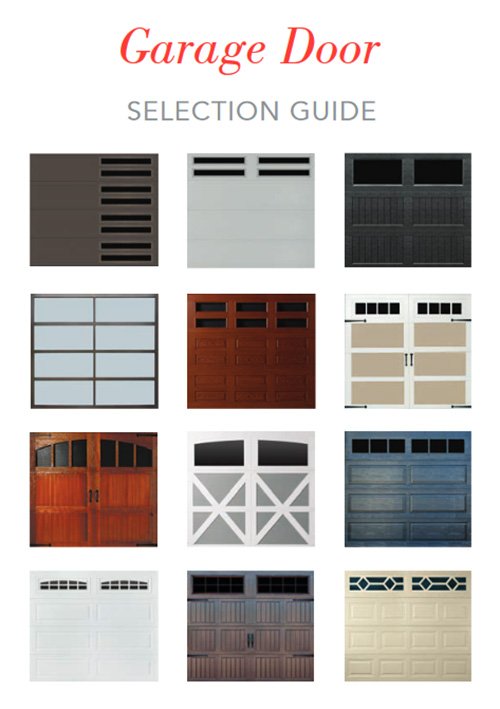 New Construction
Whether you're building a new home or commercial property, trust us to provide expert guidance and top-notch garage door solutions that perfectly match your project's requirements and enhance the overall aesthetics.
Service & Repair
Our highly skilled technicians are here to keep your garage doors running smoothly and safely. From fixing broken springs and cables to troubleshooting opener issues, we provide prompt and reliable repairs to ensure your daily routine isn't disrupted.
Installation
Elevate your property's appearance and functionality with our professional garage door installation services. With precision and attention to detail, we'll flawlessly integrate the perfect garage door into your home or business.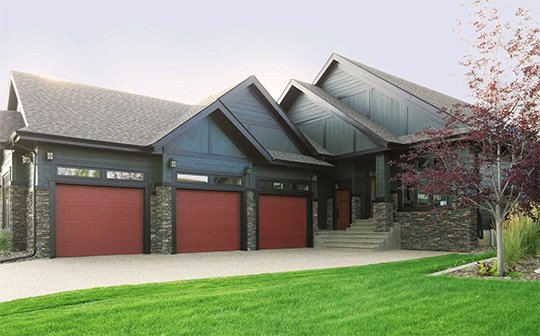 Remodel and Replacement
Give your property a refreshing makeover with our remodel and replacement services. Upgrade your old, worn-out garage door to a modern, stylish one, adding value and curb appeal to your home or business.
Inspections
Ensure the safety and longevity of your garage doors with our thorough inspection services. Our experts will assess your doors' condition, identify potential issues, and offer tailored solutions for long-lasting performance.
Warranty & Maintenance
Enjoy peace of mind with our comprehensive warranty coverage and routine maintenance plans. Our team will keep your garage doors in top shape, extending their lifespan and minimizing unexpected repairs.
Making North Carolina Beautiful,
One Garage Door at a Time.
At our core, we are driven by a passion for enhancing the visual appeal of your property, and we do so by focusing on one crucial element: your garage door.
As your trusted and reliable team of local garage door installers and repair experts, we are committed to providing exceptional service and top-quality products that meet your unique needs. Whether you're looking to upgrade the appearance of your home or improve the functionality and safety of your garage door, we are here to help every step of the way. With our attention to detail and customer-focused approach, we guarantee to deliver the results you deserve.
Great service. Called 4/24 to have the door travel adjusted and wall control replaced. Scheduled 4/25. D arrived as scheduled, took care of all repairs quickly and professionally. Took the time to look over the entire system and lube everything. Good work by even better people. Thank you.
I contacted Overhead Door Company of Wilmington for an estimate to replace a garage door at a home of mine. Prompt estimate, matched door exactly ( in an HOA) scheduled work, showed up exactly the day promised. Very happy with work, door is great, crew cleaned up like they were never there. I would recommend this company to everybody that needs any work done on garage doors!
Casey, Shelby, and Brandon were all wonderful to work with! Casey and Shelby empathized with me and rearranged Brandon's schedule to accommodate a mama in need! I ran into my garage door- knocked it off the track, and wanted to get it fixed before my hubby got home! Thanks to everyone for your help this day! I appreciate the kindness because it's rare these days.
Curtis Anderson
2023-03-03
Overhead had already come to my rescue last year, replacing my garage door after I had tried to back out without raising the door. After 30+ years, my door opener was giving out: the light no longer worked and the remote was giving out. My door would go up/down some 20 times before it would finally close. Overhead came promptly as scheduled, installed a newer, quieter model with additional features in a little over an hour. My ONLY problem now is getting used to simply having to click the remote control just ONCE!!!… Overhead is a most fine company to do business with!!!
Great customer service all around
If I could give OHD more than 5 stars, I would. Prompt, courteous, honest and reasonable priced to name a few attributes. In addition to providing great routine maintenance, when emergency service is needed, they go out of their way to get a technician to your home asap - like within an hour or so. Simply put, they are one of the best service companies I know of in any industry.
Great job, solid work. Fixed my garage door the same day for an economical price and the technician gave me tips on how to extend the life of my aging garage door system.
Larry Villarreal
2023-02-16
Overhead installed our garage door when we built our new home in 2018. They are very professional and made the whole process a breeze. Recently I contacted them to service my door, they were quick to respond and my door is operating like new again!! Thanks
Purchased a door from overhead for my new house and couldn't be happier with my choice. From the selection process to the installation everyone was very professional. They guided me to the door that was right for us and even came back when I messed up the programming. Would recommend them 100%