In an era defined by technological advancement, the realm of garage door openers has undergone a revolution. If your trusty automatic garage door opener has faithfully served you for over a decade, it might be time to consider embracing the remarkable innovations that have surfaced in recent years.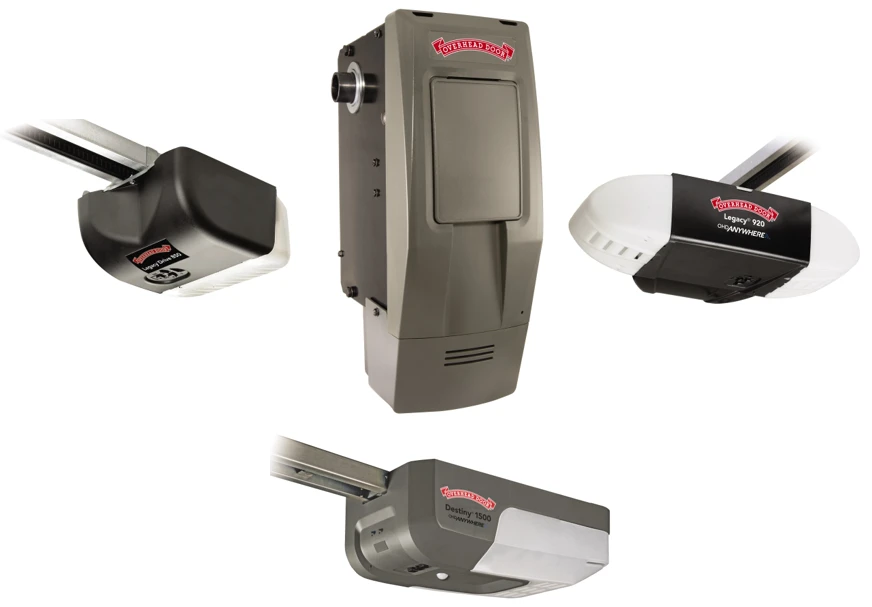 The landscape of convenience has shifted, and the emergence of smart garage door openers has ushered in a new era of seamless integration and control. Whether you're contemplating an upgrade or seeking a new opener, the allure of a smart model is undeniable. Allow us to delve into the transformative features that await you with this cutting-edge technology.
Elevating Convenience with Smart Features
Prepare to be astounded by the myriad of features that accompany contemporary garage door openers. The advent of connectivity has fundamentally changed the way we interact with our garage doors.
Seamless Wi-Fi Integration
Effortless communication and connectivity lie at the heart of the smart garage door opener experience. By effortlessly linking your garage door opener to your home's Wi-Fi network, a world of convenience becomes yours to command.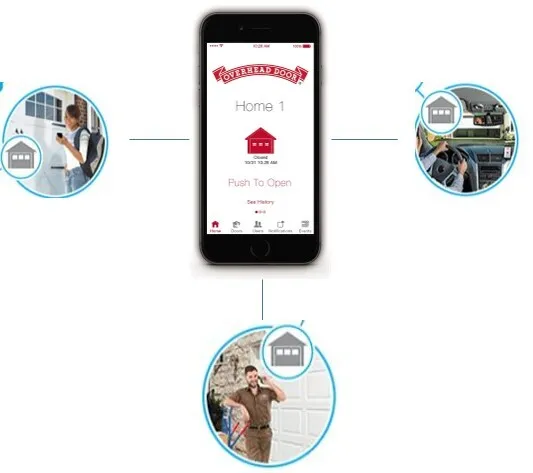 A quick download of OHD Anywhere® empowers you with full control over your garage door, all from the palm of your hand.
Global Accessibility
Imagine the liberation of operating your garage door from anywhere on the planet. Armed with a smartphone or any smart mobile device, you possess the power to initiate the graceful orchestration of your garage door's movement, all while being miles away. Whether it's granting access to a neighbor in need or securing your space remotely, distance is no longer an obstacle to effective garage door management.
Real-time Status Updates
Conquer the persistent worry of inadvertently leaving your garage door ajar. The innovation of smart garage door openers allows you to monitor your garage door's status in real time, providing reassurance and control even when you're far from home.
The Imperative of Upgrading Your Automatic Garage Door Opener
The merits of upgrading from outdated garage door openers to their smart counterparts are compelling, and two factors stand out prominently: enhanced security and unparalleled convenience.
Fortified Security
In the realm of garage security, the transition to a smart device-controlled garage door brings a heightened level of protection. With your smartphone acting as the key to your garage, you're granted unbridled authority over the safety of your belongings, bolstering your peace of mind.
Effortless Convenience
Bid adieu to the inconvenience of manually managing your garage door. Embracing a smart device-enabled solution grants you the luxury of remotely manipulating your garage door's movements. The mere tap of an app button propels your garage door into motion, eliminating the need to physically interact with it.
Embrace the Future with Overhead Door Company of Wilmington™
The trajectory of garage door technology has irrevocably shifted towards the realm of smart devices. At Overhead Door Company of Wilmington™, we are steadfast proponents of progress and quality. Our commitment to excellence is reflected in our curated selection of premier smart garage door openers.
By bridging the gap between innovation and reliability, we ensure that you receive nothing but the best. Feel free to reach out today to schedule an appointment for a comprehensive inspection and to explore the diverse array of new garage door products we offer. The future of seamless garage access awaits—embrace it today.
---
FAQs
What is a smart garage door opener?
A smart garage door opener is a modern device that lets you control your garage door using a smartphone or smart device.
How do I connect my smart opener to Wi-Fi?
Simply link your smart garage door opener to your home's Wi-Fi network through its corresponding app.
Can I open and close my garage door remotely?
Yes, you can operate your garage door from anywhere using your smartphone, as long as you have internet connectivity.
Is it possible to check my garage door's status when I'm away?
Absolutely, smart garage door openers allow you to monitor your door's status in real-time from any location.
Why should I upgrade to a smart garage door opener?
Smart openers offer enhanced security and the convenience of remote control through your mobile device.
What's the advantage of improved security?
Smart openers grant you full control over your garage's security, safeguarding your belongings.