Garage lighting is important for safety reasons and aesthetic reasons. By understanding how to choose appropriate lighting, you can keep your garage safe and secure at all times. You can also use use it to get more done in your garage or find items that were stored away in storage bins or a corner of the room where they are hard to see without any light source.
Are you looking for a home improvement project that will make your garage a more functional place to park your car? Improve your garage lighting with our top tips and ideas for all things garage lighting!
1. Use Natural Light to Illuminate Your Garage
When you're considering how to optimize your garage lighting, it's important to consider what natural sources are available. The best way to do this is by developing a plan for where you'd like the light to come from and the kind of effect that will have on your space.
Use a Skylight
A skylight can be an excellent way to bring in more natural light into your garage because it does not require any additional work on your part and will often be less expensive that other methods. However, if you have a skylight installed, keep in mind that the glare from sunlight may increase discomfort for those working in the garage or near the exit door.
You'll also need additional insulation if using this type of solution!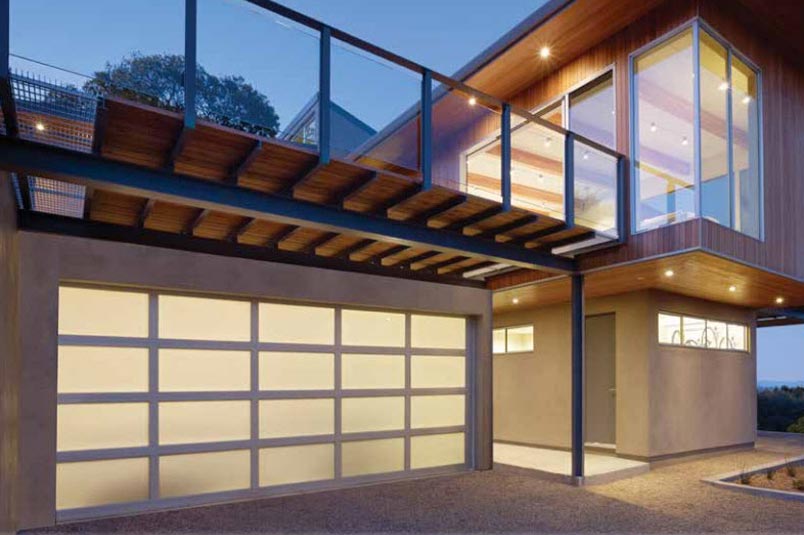 Install a Modern Aluminum Garage Door
These garage doors let in a lot of natural light because they're more glass than metal. Installing a modern aluminum garage door is one way to ensure that your garage will be well-lit on the inside – even when the garage door is shut. At Overhead Door Company of Wilmington, we recommend installing frosted glass windows to let in the light but maintain your privacy.
Keep Windows Clean
This is a no-brainer, but keeping your windows clean is important. Dirt and grime on glass can block light from entering the garage, making it dimmer than it needs to be. If you have any curtain or blinds, make sure they're open when you're working in the garage so that natural light can come in.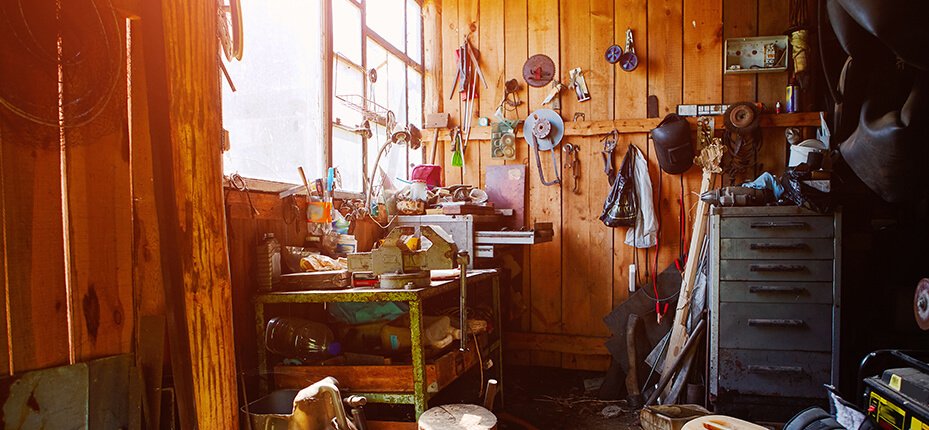 Unblock Windows on Both Sides
If you've got a lot of stuff in your garage, clear the clutter! Clutter makes it hard to see both inside and out and blocks natural light that could be used to illuminate your space. If you are looking at a big pile of boxes, it's easy to forget that there is a window right behind them. And even if you do happen to notice that there's a window there, it's probably being blocked by whatever else is in your way.
2. Use Lighting Fixtures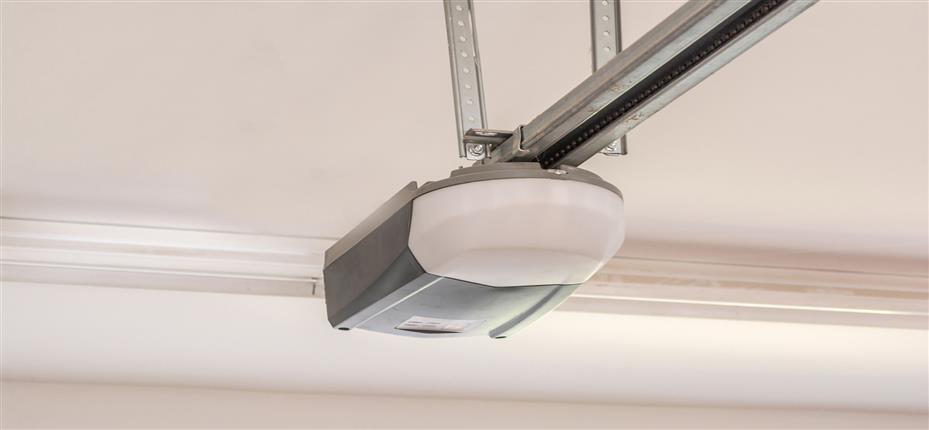 Automatic Garage Door Openers Come with Lights
Automatic garage door openers come with lights that illuminate the interior of your garage, so if your garage lacks an automatic garage door opener, now is the time to get one. They're usually LED and while you may not think about it too much, having automatic lights inside your garage can go a long way towards making sure that everything is there when you need it.
Installing an opener can also improve your home's value and modernize your home. Work with a capable garage door contractor to install an automatic garage door opener in your home.
Install Inexpensive Workshop Lights
It's not always possible to install lights above your workbench or other work areas. But if you have the space, it's one of the best ways to add light directly where you need it most.
If your garage has a high ceiling and a wall that is out of reach, installing shop lights in the ceiling can be an excellent option! There are many different styles of shop light fixtures available these days–you can choose from recessed lights (flush with the ceiling), surface mounted lights (attached to a diffuser) or track lighting systems that allow for flexible positioning.
In addition to working on vehicles and doing other projects around the house, many people use their garages as makeshift workshops where they build furniture or woodworking projects. If this sounds like something that interests you, then adding additional overhead lighting is going to be essential for completing those tasks safely and efficiently!
Improve Garage Lighting with a New Garage Door Opener. Contact Overhead Door Company