Painting your garage door can have a big impact on the appearance of your house. When picking a color, it's important to carefully consider all of your options and make a choice that will give your house an optimal curb appeal and make a bold statement.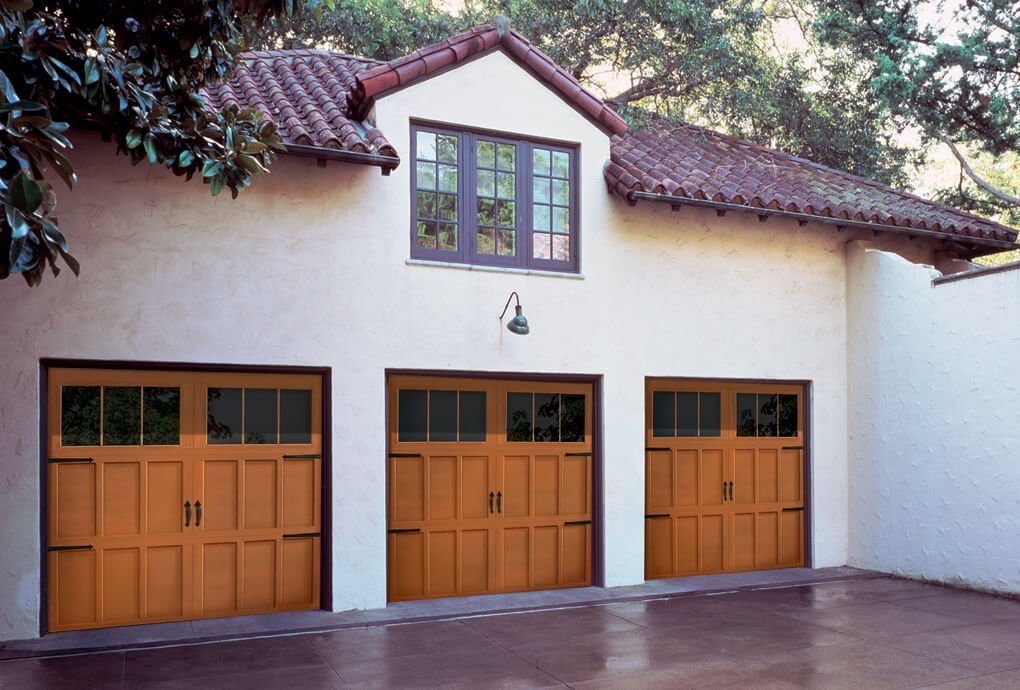 What to Consider When Picking Garage Door Colors
When choosing a new garage door, take into consideration which of these colors are present on and near your home. Ask yourself whether you would prefer your garage doors to stand out and catch the eye, or blend into the other colors present on your home.
Determine Your Dominate Color & Color Scheme
The first step in determining the statement you want your garage door to say – whether it's bold and loud or calm and quiet, you need to determine what the dominate color is of your garage door.
Once you determine the dominate color, you can then decide on what color choice will compliment your dominate color. The result will be a visually appealing home exterior that will make an impression for years to come while adding value to your home at the same time.
Use Color Theory & The Color Wheel
Picking out a color scheme to convey a mood may seem like a lot, but it is actually a pretty straightforward science. Using the color wheel and some basic color theory, you can find endless color options to match your dominate color. There are a number of different color harmony rules that you can use, but the three most popular one are Complementary, Analogous, and Triad.
Complementary Colors
Complementary is when you use colors that are on the opposite side of the color wheel of your dominate. These colors create the most contrast and are usually the boldest and most colorful choices. For example, if you have a brown dominate color and you want to use a complementary color for your garage door, something such as navy blue will contrast nicely and bring a lot of character to your home's curb appeal.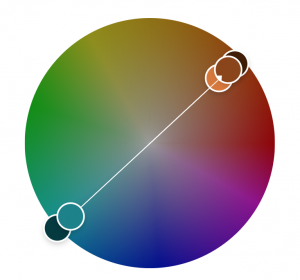 Analogous Colors
Analogous is when you use colors that are next to your dominate color and in the same area on the color wheel. This color scheme is best for calm and quiet mood as the colors do not contrast. An example of this would be red, orange, and yellow – they are similar and near each other on the color wheel.
For example, if your dominate color is brown and you are wanting an analogous color scheme then using darker yellows, oranges, and reds would suit your home's exterior best.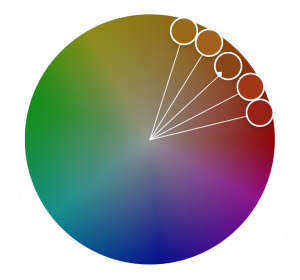 Triad Colors
A triad is similar to complementary but instead of two contrasting colors, you have three. This color harmony can be considered the "loudest" and is great for homeowners wanting to maximize the boldness of their home's exterior.
For example, dark green and dark blue would be considered a triad if your dominate color is brown.
Consider Your Front Door & Home's Exterior Color
How do you consider your dominate color when you are trying to decide the best garage door colors. The best way to start is to consider the color of your front door and your home's exterior.
Many homeowners will want their front door's color to match their garage door's color while complementing the home's exterior color. So the best place dominate color would be the home's exterior color – you can then use a complementary color harmony to pick the best color for your garage door and front door.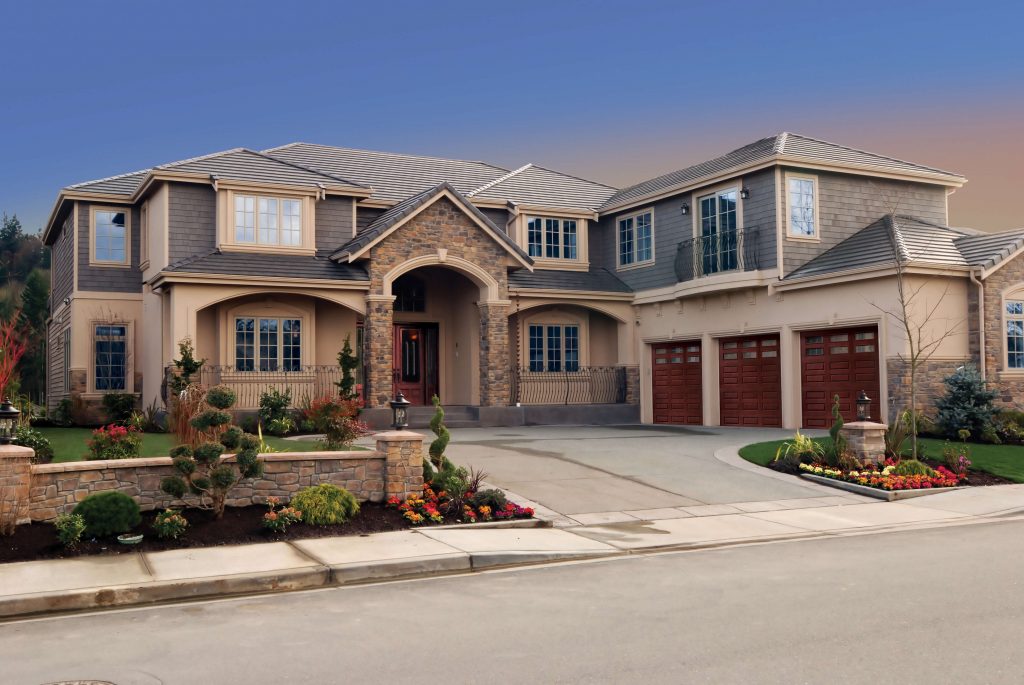 When to Consider Whites and Neutral Colors
Garage doors typically come in a few standard colors, including white and shades of tan or brown. White and off-white are among the most popular color for garage doors. Selecting a white door will give your garage a classic, crisp appearance. In a more wooded setting, or in a home where stone and wood are the primary siding materials, a brown door may be more appropriate.
If you're painting your garage instead of buying a new door, select a paint color that matches your house or trim. By ordering paint that is the same color as your house, you can achieve a seamless look where the color of the doors will blend nicely with the rest of your home.
Some people prefer to have their garage doors serve as an accent. To do this, they paint their door the same color as their shutters or other trim on their house. This provides nice contrast with the main color of the home without introducing a third color into the palette.
Get Color Samples
If you're not sure how a color will look, or if you're trying to choose between colors, paint samples can help. Paint some large pieces of cardboard and lean those pieces against your garage doors. Doing this will give you a sense of how a particular color would look, and will also enable you to solicit input from other family members in your home, as multiple options can be seen in quick succession.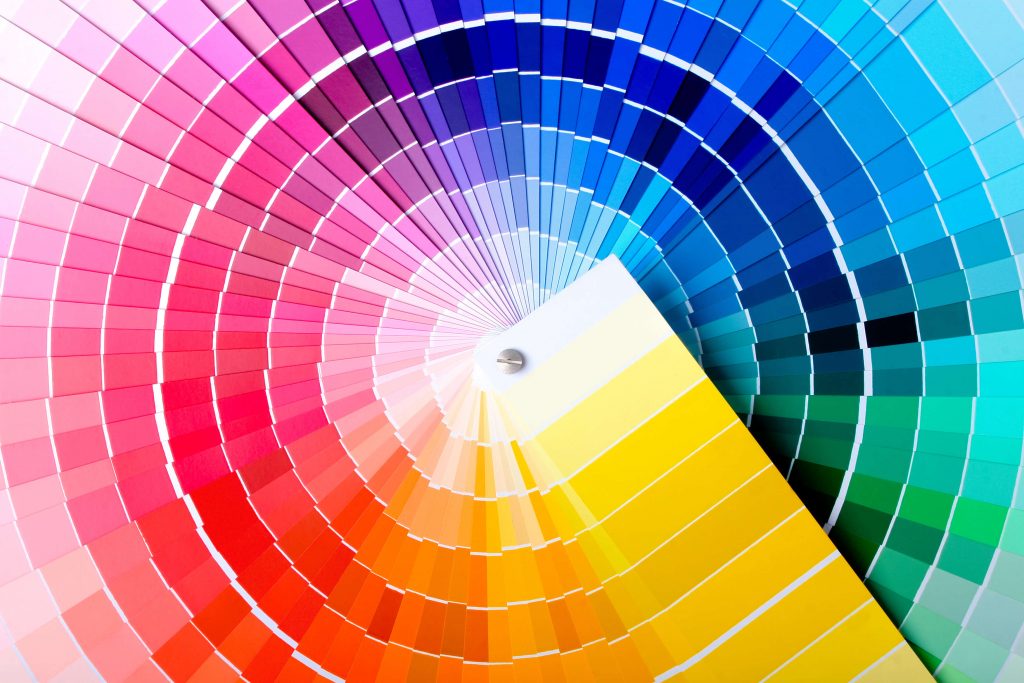 Work with a Garage Door Contractor
By giving careful consideration to the many color options, you can ensure that your home will have curb appeal and that you will feel satisfied with the appearance of your home. Garage doors can have a big impact on the appearance of a home, so take time to make this decision carefully. It's well worth the effort! Contact us today if you need assistance with picking a color.