Garage doors are one of the most important parts of your home. They're also among the most expensive, so it's important that you get a return on investment (ROI) from them.
But what does it mean for a garage door to have a good ROI? For starters, it should stay in good shape for many years and be easy to maintain throughout its lifetime. You should also be able to use it easily with automatic openers or manual operation if needed.
Finally, an ideal garage door doesn't look cheap when compared with other doors at the same price point – and even better yet is one that looks much more expensive that its competitors!
Some sources say garage door ROI can be as high as 95%! Maximizing ROI when installing a new garage door can help make your home worth more money when the time comes to sell your property.
---
Install an Attractive Garage Door
The better your garage door looks, the more it will increase your home's value. Install an attractive garage door that looks good with your home's architectural style. Not sure which garage door styles are popular? Talk to your garage door installer to find out more.
Upgrade Your Garage Door
Making regular upgrades to your garage door helps ensure that your garage door is fitted with the latest products and innovations in garage doors. Upgrading to something such as a bluetooth-enabled garage door opener will in turn add value to your garage door and ultimately will add to your home's overall attractiveness to potential home buyers should you ever want to sell your home.
Something as simple as a fresh coat of paint every few years is a great way to keep your garage door looking fresh and makes your overall curb appeal that much better.
If you think it's time to give your garage door a fresh coat of paint, check out our guide on choosing the right paint color for your garage door.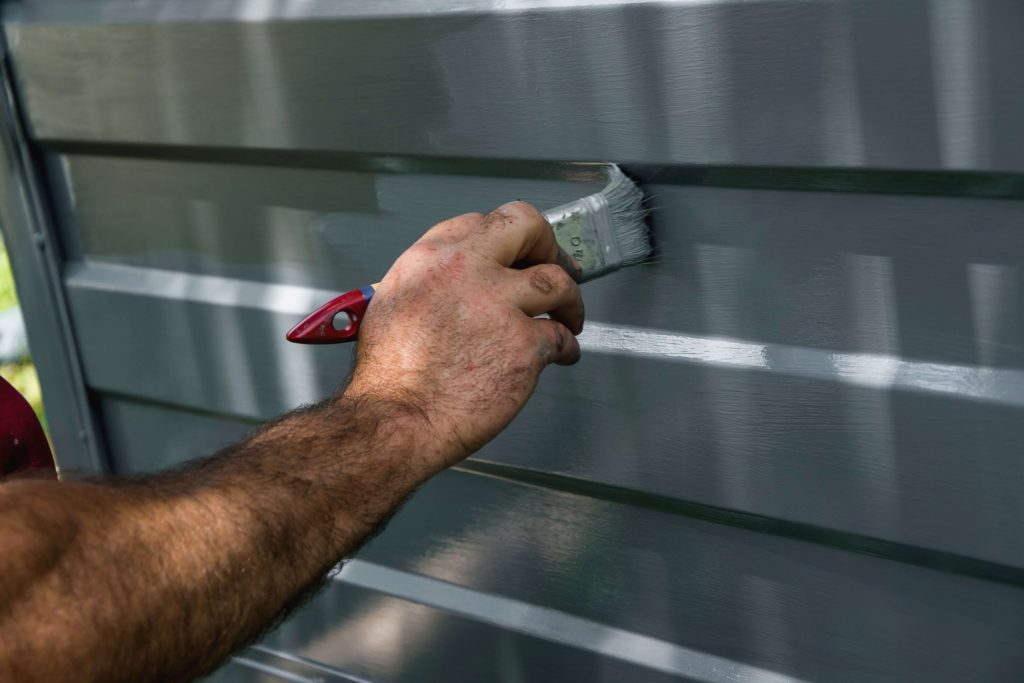 Perform Regular Maintenance
Fitting your garage door with upgrades is one way to increase value, but a more straightforward way to increase your garage door ROI is performing regular maintenance.
Regular upkeep such as fixing any dents or scratches, installing weather stripping, or having a technician replace old garage door springs are simple things you can do to maximize the lifespan and value of the single largest moving part of your home – your garage door.
Not sure what you can fix yourself or if you need to call a train technician? Check out our full Garage Door 911 Maintenance guide for some helpful tips!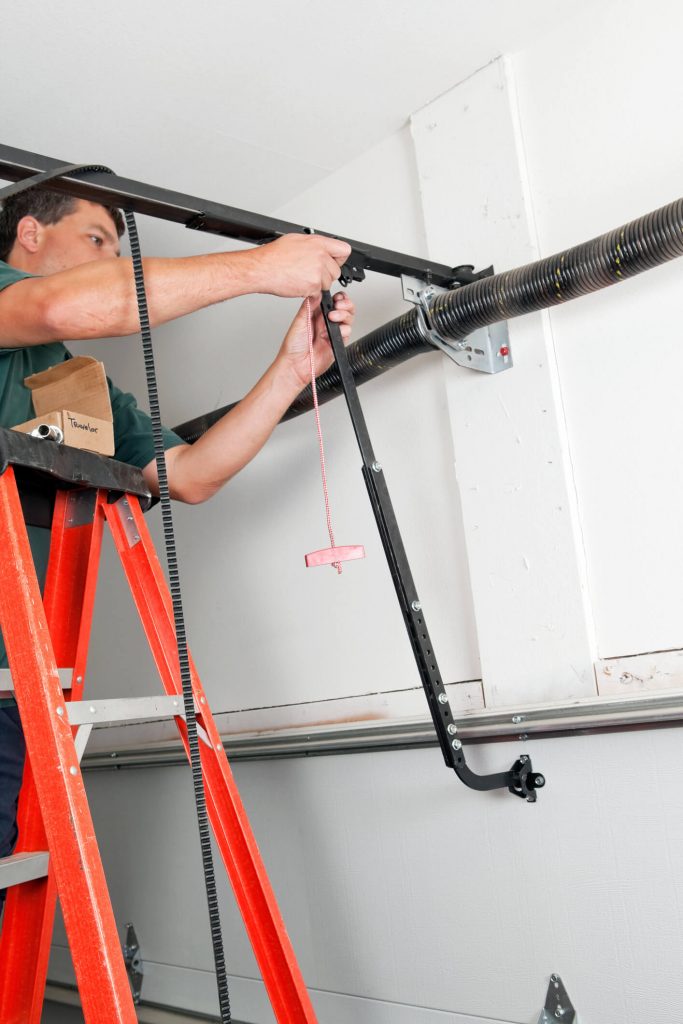 Buy a Well-Recognized Brand Name
Brand-name recognition is meaningful to home buyers, especially if the brand name is a reputable and well-respected company in your community. One way that you can impress buyers if you're selling your home is to drop the name of the company that installed your garage door.
You can include this information in your home listing when the time comes to sell, or you can include a binder of information about the home's recent upgrades in a noticeable place during home showings. Presenting this information shows that you cared enough about your home improvement project to hire a good company to get the work done.
Control Costs
Spending less on your garage door makes it easier to recoup the costs when you sell. Shopping around and comparing costs can help, but take care not to buy the least expensive garage door just for the sake of spending less money.
It's better to buy a reasonably priced garage door from a good garage door installer than it is to buy a garage door from an installer that cuts corners or performs a poor quality installation.
Want to Install A Garage Door With High ROI? Contact Overhead Door Company of Wilmington
Find out more about how you can get the most out of your new garage door installation. Contact Overhead Door Company of Wilmington to learn about getting the most for your money from your new garage door. We can also help you maintain the value of your existing garage door through regular tune-ups and services. Call today to schedule a consultation.