Carriage garage doors are more popular than ever. Maybe it's the pleasing hardware, the charming windows, or the way they look like they belong on a stable. Whatever the reason, carriage doors have captured the attention of homeowners, and now more than ever, they're seeking these doors for their garages. If you're a homeowner who is considering installing carriage garage doors on your home, here's what you need to know.
Windows
Windows are an essential part of any carriage door. Typically, the windows are multi-paneled and located high up on the door. Sometimes the windows are arched, sometimes they're rectangular.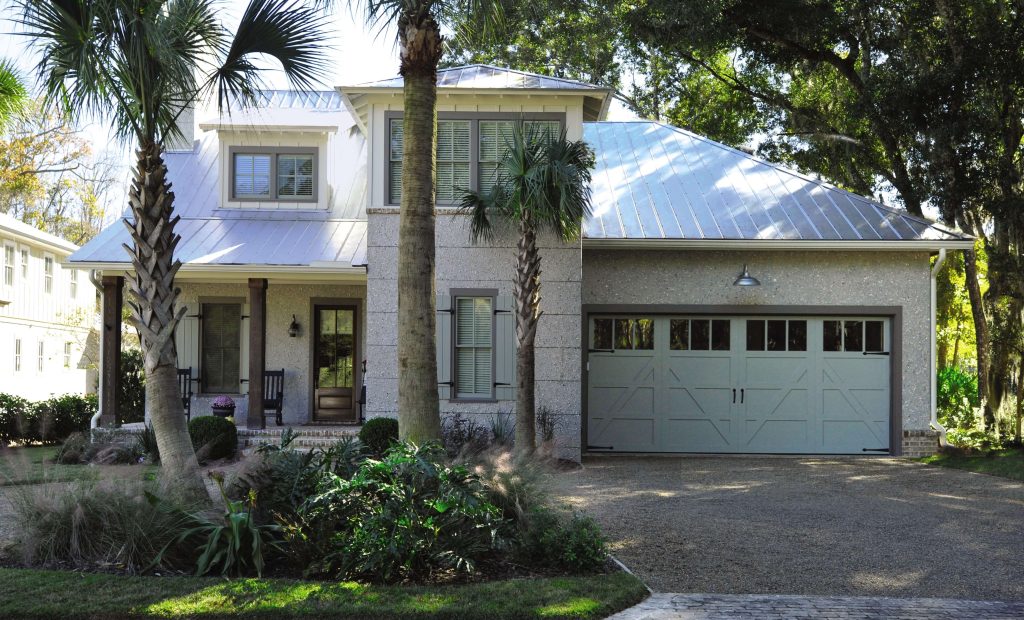 If you're planning to install carriage doors on your garage, ask yourself whether the glass should be transparent or frosted. Frosted windows allow light to enter the garage while still providing security by obscuring the view that anyone might have of the garage contents. Transparent windows provide more light and make it possible to see out of the garage through the windows.
Texture and Material
Traditionally, carriage doors have been made of wood. Today, they are often not made of wood, but they're designed to mimic the look of wood all the same. Look for wood-like texture if you want your carriage doors to appear as authentic as possible. Wood look-alike doors can be made from steel, vinyl and fiberglass.
If you're a homeowner who wants a genuine wood door, be prepared to maintain your door by painting or re-sealing it on a regular basis. Failure to paint or re-seal your door could lead to wood rot.
Hardware
Carriage doors are most easily identified by their wrought-iron hardware. Often this hardware is decorative. Homeowners often have their choice of different types of hardware, depending on their tastes. Work with your garage door contractor to get the type of hardware that looks best on your home.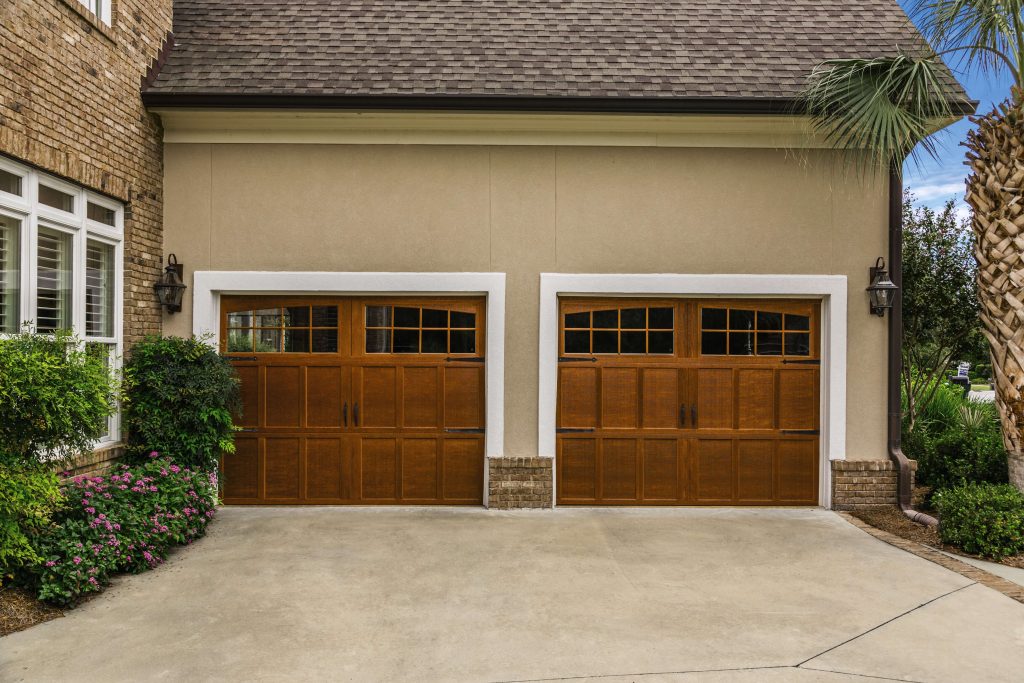 Is a Carriage Door Right for You?
A garage door can cost anywhere from $700 to $1,400 and may last between 15 and 30 years. In other words, they're a big commitment. Picking the right door is important.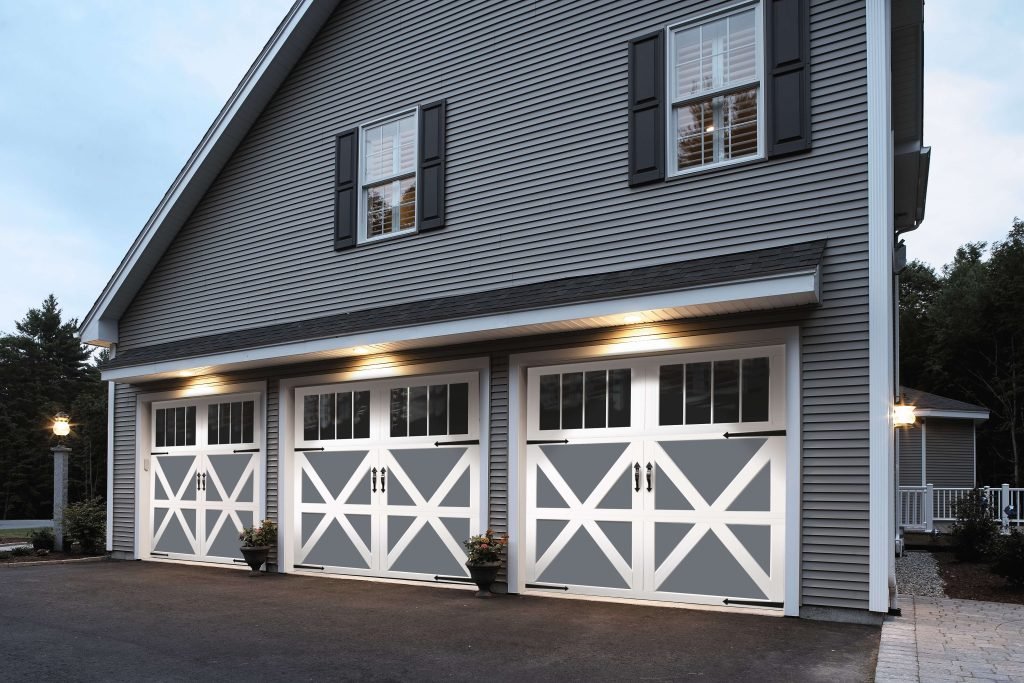 Read customer reviews, look at pictures, and if possible, feel samples of the material that you're thinking about purchasing. Work with your garage door contractor to ensure that the carriage door you purchase will bring you satisfaction for many years to come.
Where to Buy a Carriage Door in Wilmington
Want to buy a carriage door in Wilmington? Contact Us! We sell a variety of garage door types including many models of carriage doors. Contact us for a quote or consultation today.
---
FAQs
What are carriage garage doors?
Carriage garage doors are increasingly popular doors that resemble stable doors with pleasing hardware and windows.
What types of windows are common on carriage doors?
Typically, carriage doors have multi-paneled windows, which can be arched or rectangular. Homeowners can choose between transparent or frosted glass.
What materials are used to make carriage doors?
While traditionally made of wood, modern carriage doors often mimic wood's appearance and can be made from materials like steel, vinyl, and fiberglass.
How should you maintain genuine wood carriage doors?
If you have authentic wood carriage doors, regular painting or re-sealing is essential to prevent wood rot.
What is the distinctive hardware on carriage doors?
Carriage doors are recognized by their wrought-iron decorative hardware, and homeowners can choose from various styles to match their preferences.
How much do carriage doors cost, and how long do they last?
Carriage doors can cost between $700 to $1,400 and typically last between 15 to 30 years, making them a significant investment.
What should you consider when choosing a carriage door?
Read customer reviews, examine pictures, and feel material samples to ensure satisfaction. Work with a garage door contractor for guidance.