A wooden garage door is a thing of beauty – but less so when it's been scratched up. Wooden doors can be scratched by a variety of things in your environment, including pet claws, run-ins with bicycles, lawn equipment, and plain old everyday activity.
You can maintain the value of your wooden garage door by addressing these issues and by preventing future scratches from occurring. We can help with that! In this article, you'll learn some things you can do to protect your wood garage door.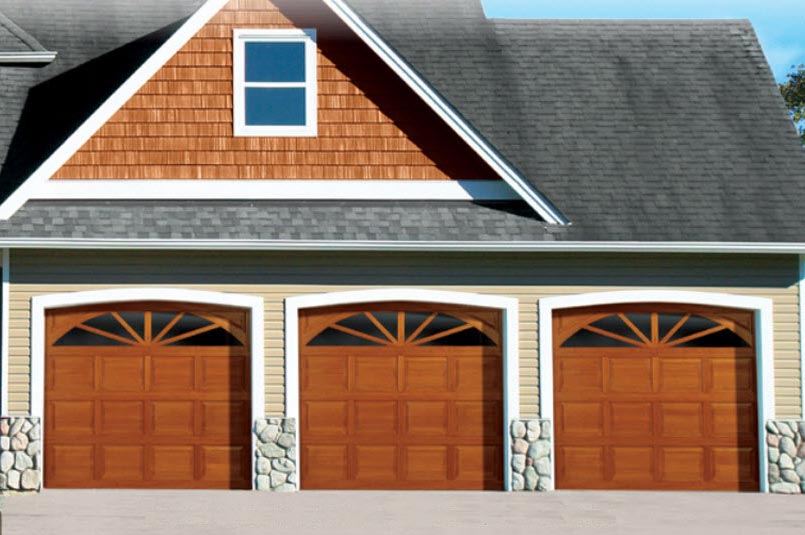 Look at the Scratch Closely. How Deep is It?
To assess the depth of the scratch, place your fingernail on top of it and wiggle it back and forth. If you can't feel any movement, then that scratch isn't very deep and can be covered. If there is no movement at all or if your nail moves back and forth with ease, then you will need to repair it. If you have a minor scratch on your wooden garage door, you can repair it yourself. For more serve damage such as deep gouges or large holes in your wooden garage door's surface texture, it's best to take professional advice before attempting repairs yourself.
Hide or Cover the Scratches
There are a variety of products in home improvement centers that can help you hide or cover the scratches on your door. Some of these products, like wood stain markers, are made for indoor projects. You can use these products, but you may have to redo the work frequently. In most cases, gel stain is the best product to cover your wood garage door scratches. Gel stains are easy to control during the application and easy to match to the color of your door. To repair the scratches, lightly sand the area to rough up the wood and take away the existing stain, then use a rag, sponge, or paintbrush to lightly cover the area with fresh stain. You can control the darkness of the stain by applying multiple coats or by leaving the stain on longer. Use a clean rag to get rid of excess stain. Follow all instructions on the can of stain.
Refinish the Door as Needed
Your wood garage door will need to be refinished periodically to maintain its beauty. Refinish your wood garage door when the existing stain starts to wear away. If you're tired of refinishing your wood door, you can also try painting it. Paint lasts longer than standard clear stain and will protect your door better than stain. If you're not up to the task of painting your garage door yourself, hire a professional painter. Working with a professional will help ensure the work is done right and the finish is long-lasting.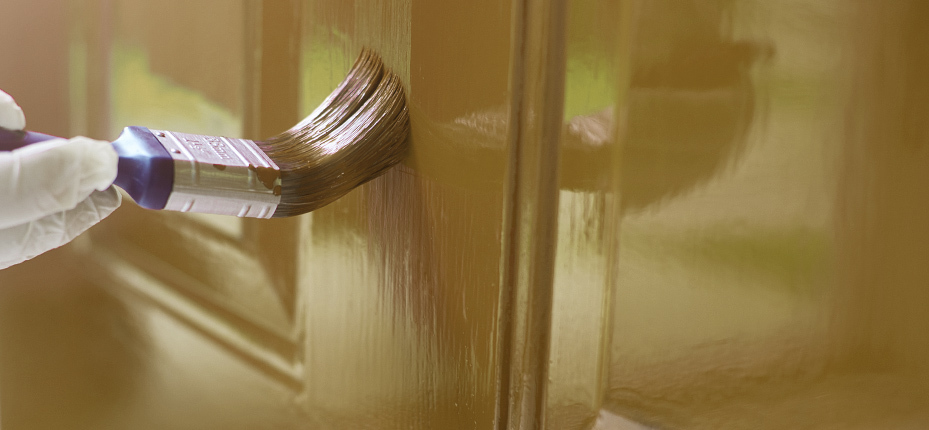 If you're using a paint, make sure it's meant for use on wood. Many paints are made specifically for this purpose and will provide the best finish and longest-lasting protection against future damage. When it comes time for staining, make sure that the stain is also made specifically for wood – don't just grab and old stain from the hardware store!
Prevent Future Scratches
You can cut back on the work to maintain your wood door by identifying the cause of the scratches and then preventing future scratches from occurring. If you're trying to figure out where the scratches are coming from, consider the location and depth of the scratch – this can be a clue. Pets often scratch in the same places over and over again, and their scratches are low to the ground. Scratches that are higher up than a pet could reach may be made by lawn equipment or bicycles passing too close to the door.
Know When to Replace Your Wood Garage Door