Are you on the fence about buying a new garage door? We can help you decide! Below we've outlined the four best reasons to start the new year with a new garage door. If any of the reasons below describes you, call Overhead Door Company of Wilmington to get started with a consultation for new garage door installation.
You just finished your garage… but the project isn't complete yet.
Older garage doors don't always have the best energy efficiency. If your garage was recently finished, the job isn't complete until you've installed an energy-efficient garage door like a Thermacore door from Overhead Door Company. Installing a new Thermacore energy-efficient garage door can help make your garage more comfortable year-round.
Not only does an energy-efficient garage door keep the cold air out during winter and the hot air out during summer, but it also helps regulate the temperature in your garage. This is particularly important if you plan to use your garage as a workspace, gym, or living area. A comfortable environment makes all the difference when you spend extended periods in your garage.
You want your property to look nicer.
A new garage door makes the whole garage look a little newer! To maximize curb appeal and make your home look its best, buy a door that matches the architectural style of your home. At Overhead Door Company of Wilmington, we've got garage doors in a variety of styles, to accentuate the beauty of your property.
Modern aluminum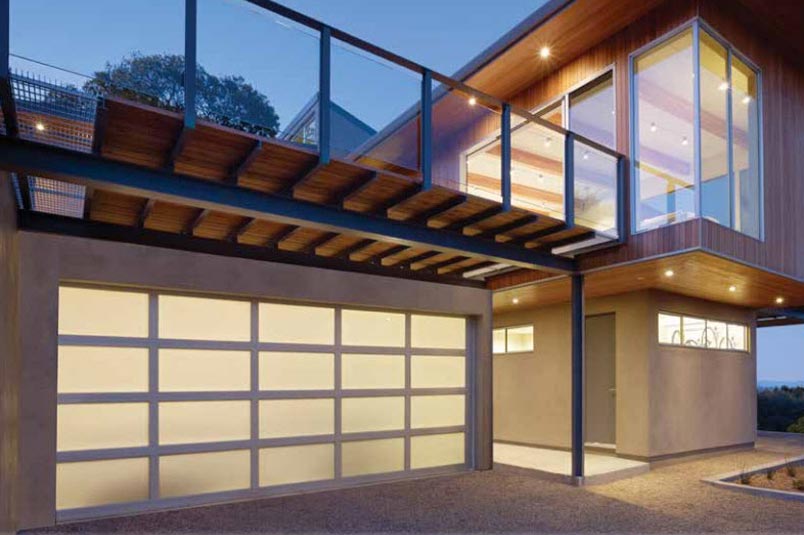 Our modern aluminum doors have sleek style and superior beauty, perfect for modern-style homes. They are also lightweight and low-maintenance, making them a popular choice among homeowners.
Carriage style
Bring out the old-world charm in your home with this classic carriage style garage door. It adds a touch of elegance and sophistication to any property.
Wooden
Wooden garage doors have warmth and beauty – perfect when paired with contemporary or traditional homes. They add a natural and rustic element to your property's facade.
Custom options
If you have a unique vision in mind, we also offer custom garage door options. From personalized designs to specific materials, we can create a garage door that perfectly matches your preferences and complements your home's aesthetics.
You're thinking about selling.
Some sources say that new garage doors have a near 100% ROI, which means that installing a new door can boost your home's value by almost as much as you would spend on the installation.
If you're selling your home sometime in the coming year or two, this kind of investment really pays off! To maximize your return, be sure to buy a new door from a reputable company with solid products and well-trained garage door installers and technicians. This will help ensure that your garage door will improve your home's value.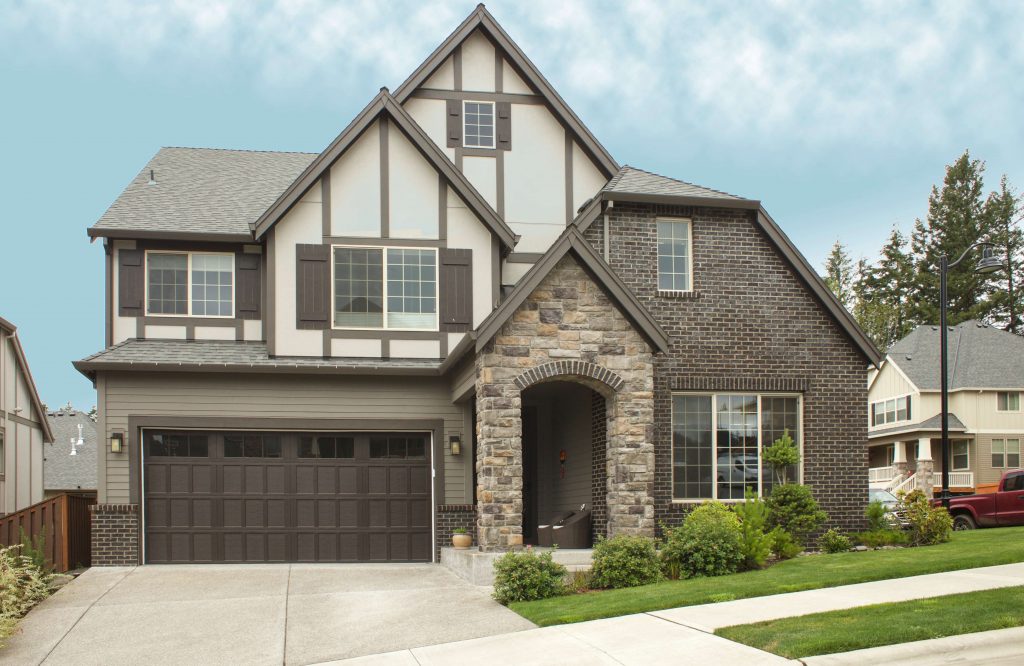 Furthermore, a new garage door can significantly enhance the overall curb appeal of your property, making a positive first impression on potential buyers. It signals that your home is well-maintained and cared for, which can increase its desirability and attract more potential buyers.
You're tired of the same old garage door.
Old garage doors are often loud and easily broken. New garage doors have smart openers that can be controlled with the touch of a button on your smartphone. Installing a new garage door and opener can make your garage more secure. You'll worry less about your garage door breaking down while you enjoy the satisfaction of using a garage door that operates smoothly and reliably.
In addition to smart openers, modern garage doors come with advanced safety features such as rolling code technology, which ensures that only your remote control can operate the door, reducing the risk of unauthorized access to your garage.
Moreover, newer garage doors are constructed with durable materials and designed to withstand the elements, providing you with increased peace of mind. They are built to last, reducing the frequency of repairs and maintenance, which can save you time and money in the long run.
Ready to Install a New Garage Door? Contact Overhead Door Company
Are you convinced? 2021 is a great year to install your new garage door! If you're ready to install a new garage door in 2023, contact Overhead Door Company of Wilmington to get started with your new garage door purchase and installation. Our team of experts will guide you through the process, helping you choose the perfect garage door for your needs and ensuring a seamless installation. Call today to make an appointment and take the first step toward enhancing the functionality, aesthetics, and value of your home.
---
FAQs
Why should I consider installing a new garage door?
Installing a new garage door can improve energy efficiency, enhance the appearance of your property, increase home value, and provide better functionality and security.
How can an energy-efficient garage door benefit me?
An energy-efficient garage door helps regulate temperature, keeping your garage comfortable throughout the year and reducing energy costs.
What garage door styles are available?
Overhead Door Company of Wilmington offers modern aluminum doors for a sleek look, carriage-style doors for a touch of elegance, wooden doors for warmth and beauty, and custom options to match your unique preferences.
Can a new garage door increase my home's value?
Yes, installing a new garage door has a high return on investment (ROI) and can boost your home's value, especially if you're planning to sell it in the near future.
What are the advantages of a new garage door opener?
New garage door openers offer convenience, security, and reliability with features like smartphone control, rolling code technology for enhanced safety, and durable construction for long-term use.