If you're a business owner, it's important to pay attention to every detail of your property when you're looking to improve its aesthetics. A glass garage door is a great way to add style and elegancy while also increasing visibility and allowing more natural light into your building. However, there are some drawbacks that come with this decision.
Whether you're an auto mechanic or the owner of a bar and grill with an indoor/outdoor component, aluminum glass doors could be just the thing to make your commercial property more attractive and higher value. Here's what you need to know about aluminum glass doors for your commercial property.
Benefits of an Aluminum Glass Door
Aluminum glass doors have many benefits that put them in a special class all their own. Aluminum and glass garage doors are:
Stylish & elegant
The main draw of these garage doors is that they are more stylish & elegant than traditional garage doors. The combination of glass and aluminum makes your commercial garage door attractive to behold from the inside or the outside. These garage doors are popular in restaurants and retail locations because the windows allow for anyone inside to see far and wide outside the restaurant.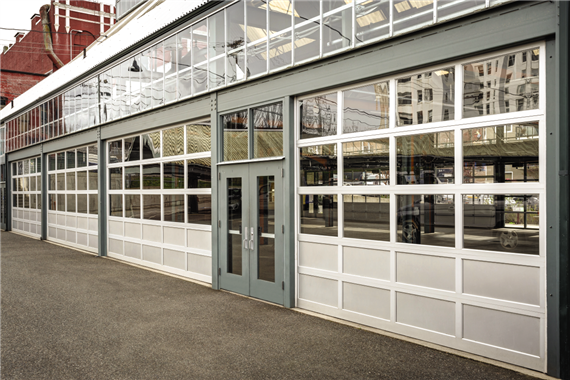 Energy efficient
On top of the fact that both glass & aluminum are great insulators, your business can save money on lighting costs throughout the year because the beautiful windows allow natural light to filter into your commercial structure.
Durable and long-lasting
Thanks to their aluminum frame and excellent build quality, aluminum glass garage doors are highly durable and can last years to come. The strong aluminum frame locks the glass panels tightly in place, making the 1 to 2 inch thick glass panels unlikely to break when under high pressure or stress. The hardware on aluminum garage doors are also made with galvanized steel which halts the formation of rust. On top of that, aluminum alloys are naturally resistant to corrosion – maximizing the lifespan of your garage door!
One more benefit of aluminum and glass garage doors: Overhead Door Company offers different models to fill different needs. For example, Model 511 features a standard narrow that comes in a variety of finishes and special custom options.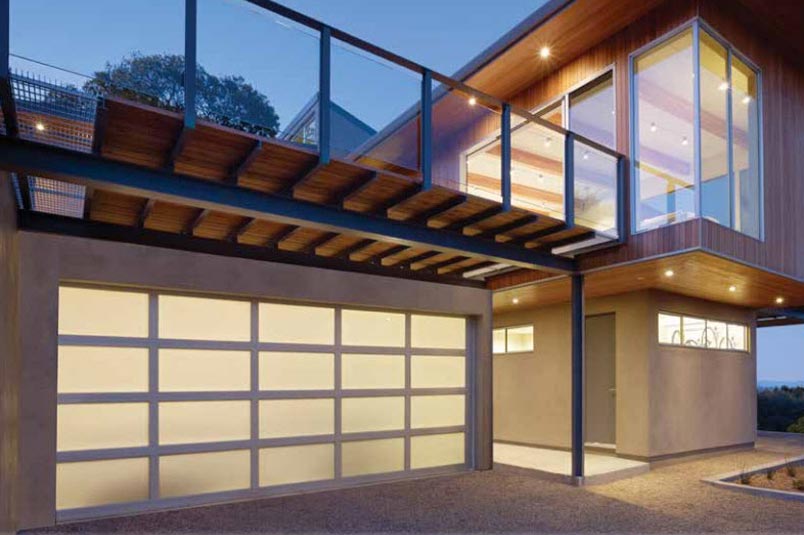 Model 521 has a heavy-duty frame and a joint seal between sections for extra weather resistance. We've got more aluminum glass door models for you to choose from. 
Take a look at our catalog
 and let us know which models best meet your needs.
Drawbacks of Aluminum Glass Doors
Due to the nature of the high-quality materials they are made from, glass garage doors are more expensive than other types of garage doors. They're also tricker to install than traditional garage doors, which means you'll need to hire a professional installer to get the job done. Maintaining glass requires a but more attention than vinyl or wooden alternatives – you'll likely have to purchase a special cleaning solution!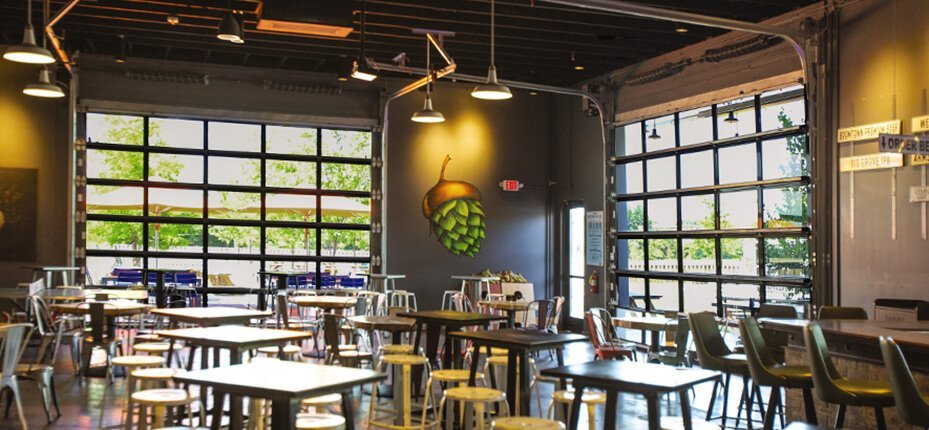 Where Aluminum Glass Doors Are Found
Aluminum and glass garage doors have the functionality of standard commercial garage doors but are more attractive than standard commercial doors. Because of this, they can be found in a variety of commercial locations where more utilitarian doors may not be appropriate. You can find these doors on fire stations, restaurants, retail locations, auto mechanic locations, and more.
Finding the Right Aluminum Glass Garage Door for Your Commercial Property
When looking for a glass garage door, you want to make sure that the company has good reviews and offers warranties. You also want to look for a variety of styles and options so you can get the right fit for your commercial property. The last thing you want is to have your garage door break after just a few months because it wasn't built with high-quality materials or was installed poorly.
Another important factor when choosing a glass garage door is customization – can it be customized to match your brand identity? This way customers will know that they are entering into an upscale environment when they come through your doors!
Questions to Ask Before Installing an Aluminum Glass Door
When you're trying to buy an aluminum glass door for your retail location, it's important to ask the right questions of the garage door installer. For example:
Which model is best for my location and budget?

Are wind load options available?

Is insulated glass an option?
Overhead Door Company of Wilmington sells wind load doors. We also provide insulated glass as an option. We'll be happy to help you choose the right model garage door for your needs.
How to Choose a Garage Door Installer
When you're buying this kind of garage door for your commercial location, here's what we recommend:
Vet several installers to find the right one for you.

Ask many questions as you're trying to choose between different installers.

Get quotes from each installer to help you find an installer that fits your budget.

Check references before hiring any garage door installer for your commercial property.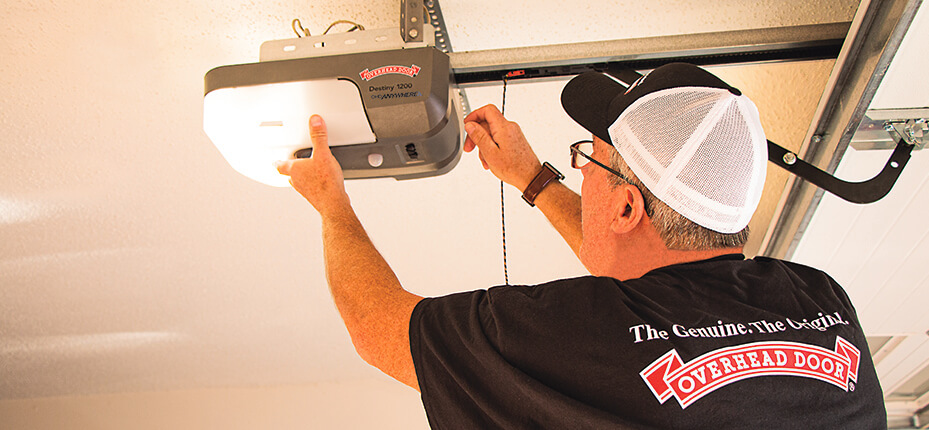 Get Started with Your Garage Door Installation Today