Garage door trends change all the time. At Overhead Door of Wilmington, we provide products to homeowners seeking the latest and greatest garage doors for their homes. Below, we've listed some of the most intriguing and attractive types of garage doors. Pick the style that's right for you!
1. Garage Door Styles
When you consider all the different styles of garage doors available today, two types stand out more than others. Carriage-style doors and contemporary doors are the most distinctive and popular garage door types available to homeowners.
Carriage Doors
Carriage doors have the look of an old-time door on a barn or a carriage house. Complete with large iron hardware, attractive mini windows and planking, carriage doors give your home old-fashioned charm. There are a number of benefits that make these garage doors the top pick for many homeowners, to learn more about barn style garage doors, check out or full article on the subject.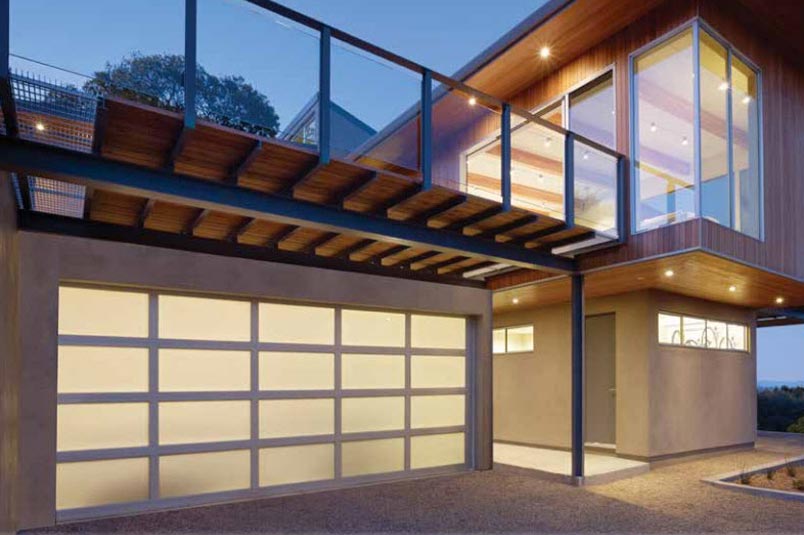 Contemporary-Style Doors
Contemporary-style garage doors are sleek and stylish, often with large frosted windows for good illumination inside the garage. Contemporary-style doors are like the icing on the cake in modern style homes.
2. Super Quiet Garage Door Openers
At one time, garage door openers were loud and clanky. Today, garage door openers have improved dramatically and are far quieter. The best products for a smooth open and close motion without the noise are belt drive garage door openers. These products have replaced the chain drive with a polyurethane or fiberglass belt. They're durable, long-lasting and far quieter than the garage door openers of the past.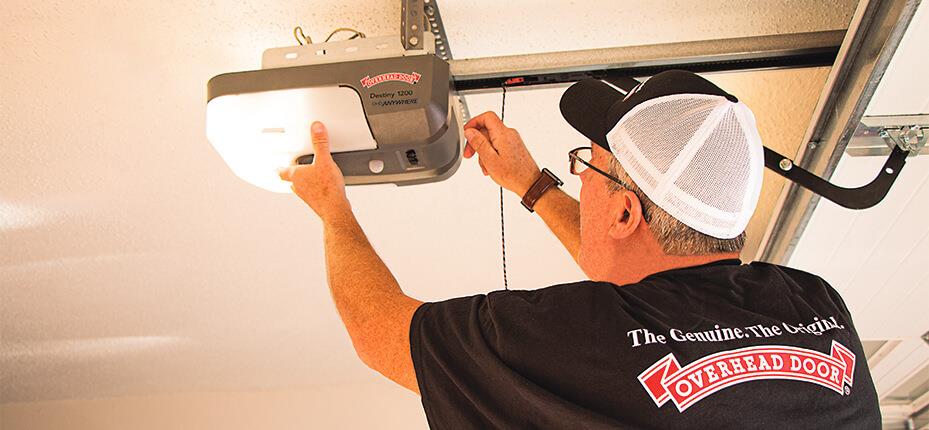 3. Bright Colors
Just a few decades ago, most garage doors were white. Today, garage doors come in a variety of bright colors like blue, green, yellow and others. If you're seeking a garage door in a bright color, talk to your garage door contractor to find out which materials are right for you. It may be best for you to select a garage door material that can be easily painted, like steel or fiberglass, so you can paint your garage door a new color if your tastes or preferences change over time.
If you want to learn more about garage door colors, be sure to check out our full guide on the subject. Here you will learn about common color schemes that act as a guide on how to choose your garage door colors depending on your goals.
4. Big Size
Big garage doors are convenient because they make it easy to park larger cars. Changing the size of your garage door in an existing home may be challenging, but if you're building your home from scratch, pick the size that's most convenient for your vehicle.
5. More Insulation
Efficiency is very important to modern homeowners. Traditionally, garage doors have not been insulated. However, insulation is becoming more common as homeowners look for ways to improve efficiency and comfort on their property. Ask your garage door contractor about the R value of your garage door before finalizing your garage door purchase.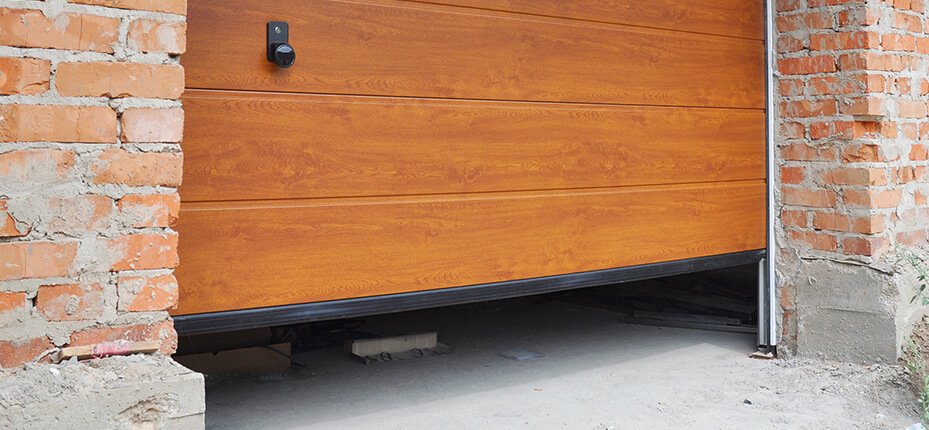 There are a number of ways to insulate your garage door, such as installing weatherstripping to keep the harsh elements out of your garage. To learn more about insulating your garage doors, check out our article on three of the most effective ways to insulate your garage door.
Contact Your Garage Door Contractor Today
At Overhead Door of Wilmington, we help homeowners like you choose their new garage door and maintain their existing door. Contact us today to make an appointment for a consultation.