Garage style makes a difference – especially when you're planning for a big event or trying to sell your house. The way your garage looks affects your home's curb appeal and the value of your property.
There are many things you can do to improve your garage's style. By replacing your garage door, power washing your driveway, landscaping around your garage, and painting your garage, you can make your garage that much more beautiful.
1. Select a New Garage Door
Selecting a new garage door can completely change your home's appearance. When selecting a new door, match the style of the door to the architectural style of your home. Browse your garage door installer's catalog, discuss prices and choose the door best suited for your needs.
2. Match the Garage Door Color to the House
Often, garage doors are painted white even when the house is painted another color. This makes the garage stand out and draws attention to it – even though it's arguably not the most important feature of the house.
Paint your garage door a color to match your home's siding. This can help your door blend in with the rest of the house, making it look like it belongs in the space. In other words, if your home's siding is blue, paint your garage door blue.
Be careful – this only works with certain types of materials. For example, wood garage doors can be painted, vinyl cannot. Before painting your garage door, know what the material is and find out whether painting it is appropriate. If painting doesn't work for your garage door, replacement is better.
3. Dress Up Your Driveway
Make your driveway beautiful with landscaping. Plant annuals or perennial flowers on either side of the driveway, and in garden boxes around your garage. When choosing annuals or perennials to line the driveway, take care to ensure that the plants you choose will not overgrow to cover the edge of the driveway. If you plant spreading plants that do overtake a portion of the driveway, you'll have to prune them back regularly.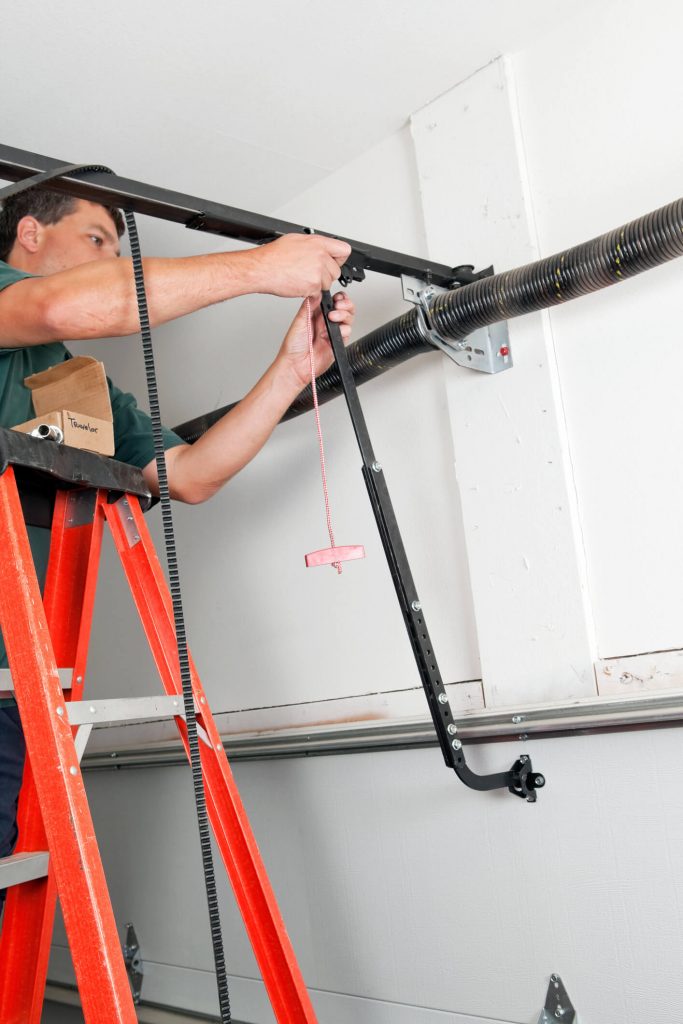 4. Maintain Your Driveway and Garage
Pressure wash your driveway on an annual basis to remove dirt and grime from the concrete. This will keep your concrete looking like new.
Wash your garage door as well. Many garage doors shouldn't be pressure washed, as pressure washing can do damage to the door and may remove any paint on the door. To wash your garage door, use warm water and a sponge to gently wipe away any grime on the door. Spray down the door with a jet of water from a hose, then allow it to dry on its own.
For more information on garage door maintenance, be sure to check out our guide for 5 things you should do frequently to ensure optimal garage door performance. 
Want to Improve Your Garage Style? Contact Overhead Door
Overhead Door of Wilmington can help you improve your garage style by replacing your garage door, or making repairs. Call today to get started with your garage door replacement!