A typical garage door opener lasts around 10 to 15 years, and at the end of that service life, it may begin to fail. If you own an older system, watch for signs that it needs to be replaced. Knowing what to look for makes it easier to get help before the door fails entirely.
1. Your garage door needs regular repair.
Older garage doors need tune-ups every year. However, your garage door repair person should not spend most of that time uncovering problems that need urgent repair. Tune-ups are meant to keep your garage door in good condition. When parts keep breaking despite the tune-up, that's a sign that the garage door opener needs to be replaced.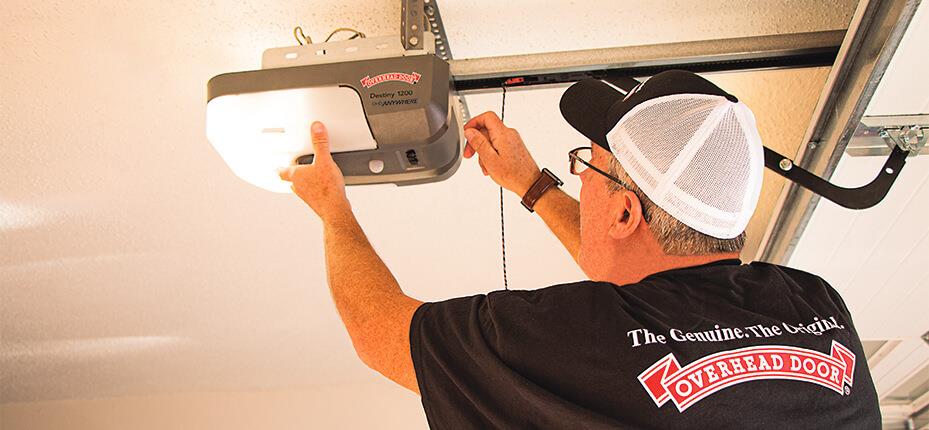 Some common problems that may require repair include damaged or broken springs, cables, and rollers, as well as issues with the door's tracks or opener. These problems can cause your garage door to become stuck, make it difficult to open or close, or cause it to operate noisily.
If you notice any issues with your garage door, it's important to address them as soon as possible to prevent further damage or potential injury. A professional garage door repair person will be able to diagnose the problem and suggest the appropriate repairs or replacements. In some cases, it may be necessary to replace the entire garage door opener if it is old or not functioning properly.
2. The cost to fix is close to, or more than, the cost to replace.
A typical garage door opener installation costs around $350, or more if you're installing a high-end product. If your garage door opener is 10 years old or older, and the cost to repair is anywhere close to the amount you would spend just replacing the opener, it's time to get a new garage door opener.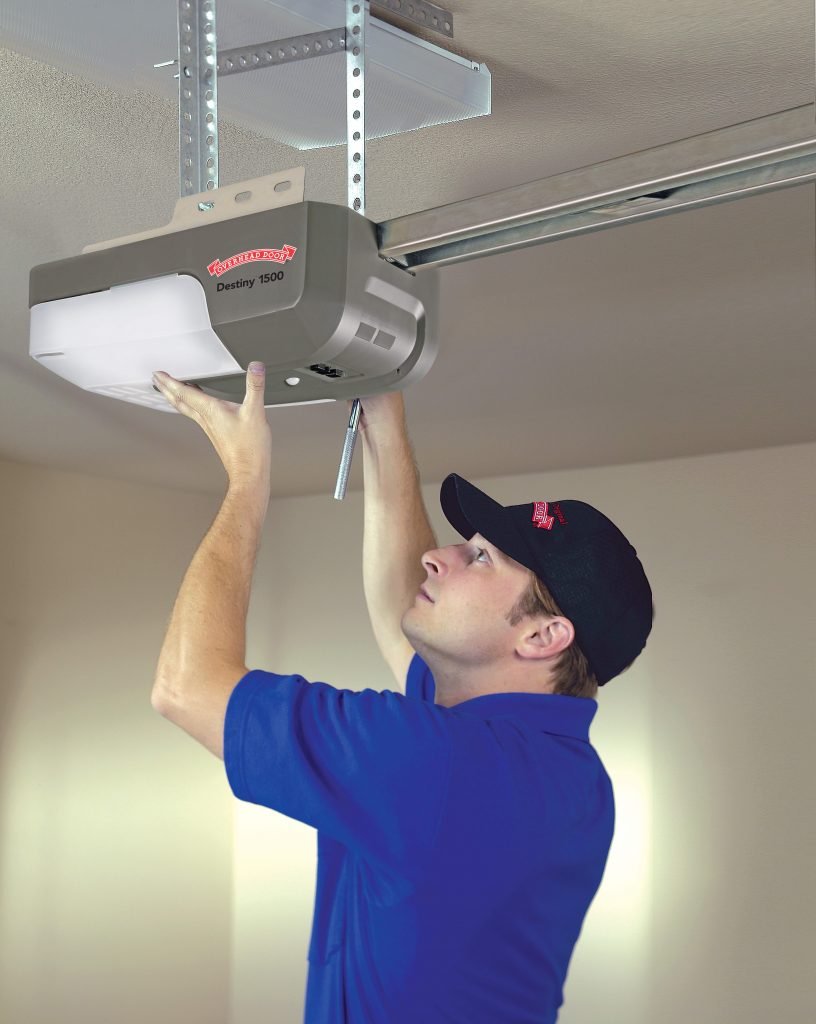 When faced with the decision to repair or replace a faulty garage door opener, it's important to consider the cost and potential benefits of both options. If the cost to repair the opener is close to, or more than, the cost to replace it, it may be more cost-effective in the long run to simply replace the opener. This is especially true if the opener is older and may require additional repairs in the future.
However, it's important to consider the specific circumstances of your situation before making a decision. If the opener is relatively new and the problem is a minor one that can be easily and inexpensively repaired, it may make more sense to have the repair done rather than replacing the entire opener.
It's also a good idea to get quotes from multiple contractors to compare the costs of repair versus replacement and to make sure you are getting the best price. A good garage door contractor will be able to provide you with options and help you make an informed decision based on your budget and needs.
3. Your garage door lacks modern safety features.
Modern garage door openers are equipped with a range of safety features that are designed to prevent accidents and injuries. These features include things like auto-reverse, which causes the door to automatically open if it encounters an obstacle while closing, and motion detection, which prevents the door from closing if something or someone is in its path.
If your garage door opener was manufactured before January 1991, it may not have these safety features. In this case, it's a good idea to consider replacing the opener to ensure the safety of your family and pets. Children and pets can accidentally wander into the path of a closing garage door, which can lead to serious injuries or even death. By upgrading to a modern opener with safety features, you can help to prevent these types of accidents.
If you are considering replacing your garage door opener, it's a good idea to work with a reputable garage door contractor to ensure that the new opener is properly installed and that it includes all of the safety features you need.
Need Garage Door Opener Installation? Contact the Pros
If your garage door is old, non-functional or in poor condition, talk to a professional garage door contractor for a quote to replace your unit. Contact Overhead Door Company of Wilmington to make an appointment to discuss your options.