Garage doors have changed a lot over the years, visually and structurally. If you're ready to replace your garage door sometime soon, you'll have a lot of choices to make and interesting models to choose from. Here's what you need to know about some of the best contemporary garage door styles offered by Overhead Door of Wilmington.
1. Modern Aluminum Doors
Modern aluminum garage doors are an excellent option for homeowners looking to add a touch of contemporary style to their home's exterior. These doors are known for their clean lines and sleek design, making them an ideal fit for modern-style homes. Aluminum garage doors are also highly durable and low maintenance, making them a practical choice for busy homeowners.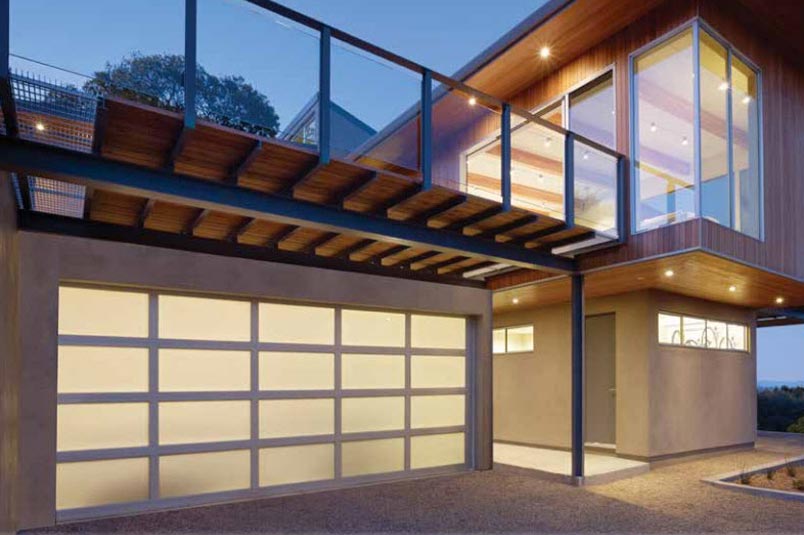 One of the key benefits of aluminum garage doors is their ability to let natural light into the garage throughout the day. With rows of windows, aluminum doors provide ample natural light, which can be particularly beneficial for homeowners who use their garage as a workspace. This natural light not only makes it easier to see while working on projects, but it can also improve mood and productivity.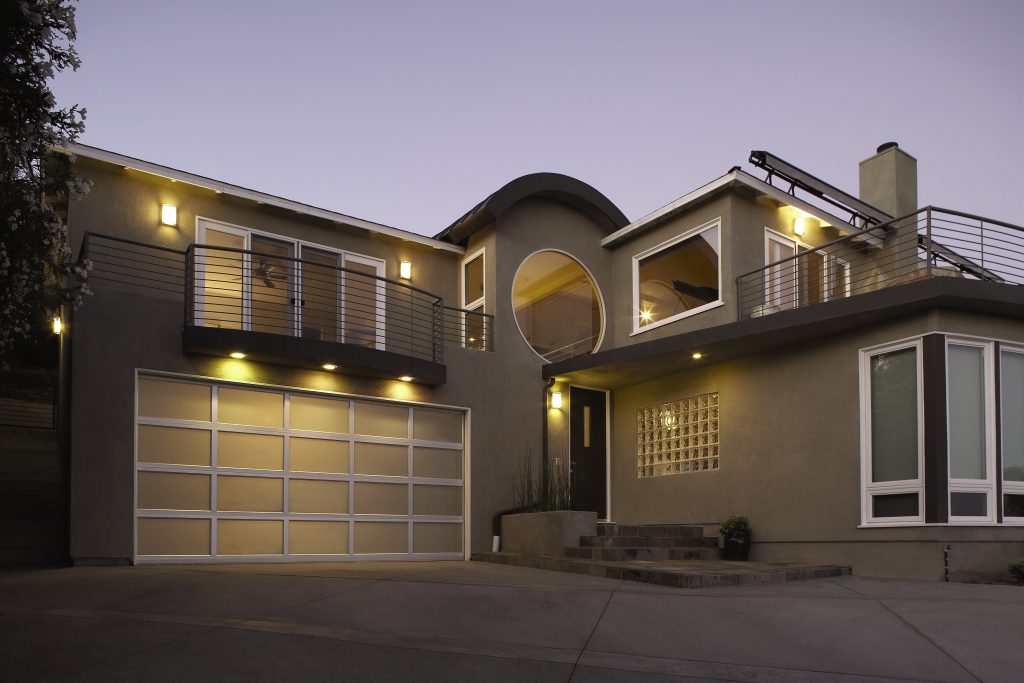 In addition to providing natural light, aluminum garage doors also offer privacy for anyone inside the garage. This is especially important for homeowners who use their garage for a variety of purposes, such as a home gym or workspace. The privacy offered by these doors can help to create a comfortable and secure environment for any activity.
Aluminum garage doors are also highly customizable, allowing homeowners to choose from a range of finishes and hardware options. This means that you can create a garage door that not only complements the existing design elements of your home but also fits your unique aesthetic preferences.
2. Impression Collection Fiberglass Doors
If you're looking for a garage door that provides the look of real wood without the maintenance, then Impression Collection fiberglass doors are an excellent option to consider. Fiberglass doors have been growing in popularity for a number of reasons, including their durability, affordability, and aesthetic versatility.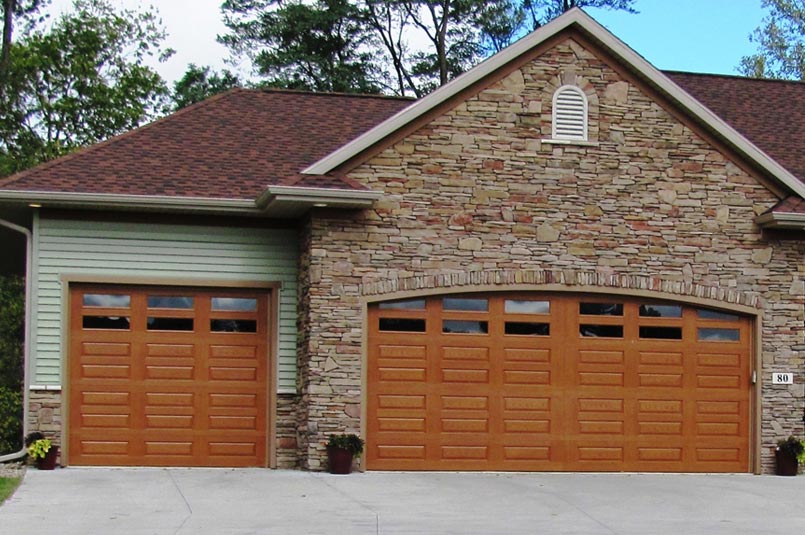 Fiberglass is a lightweight and durable material that can easily take on the look of real wood. This makes it an attractive option for homeowners who want the appearance of wood but don't want to commit to the maintenance that wood doors require. Fiberglass doors are also more resistant to dents and scratches than traditional wooden doors, making them a great option for families with children or pets.
In addition to their durability, fiberglass doors are also an affordable option. They are typically less expensive than wooden doors and can be customized to fit a wide range of aesthetic preferences. This makes them an excellent choice for budget-conscious homeowners who want a door that looks great and performs well over time.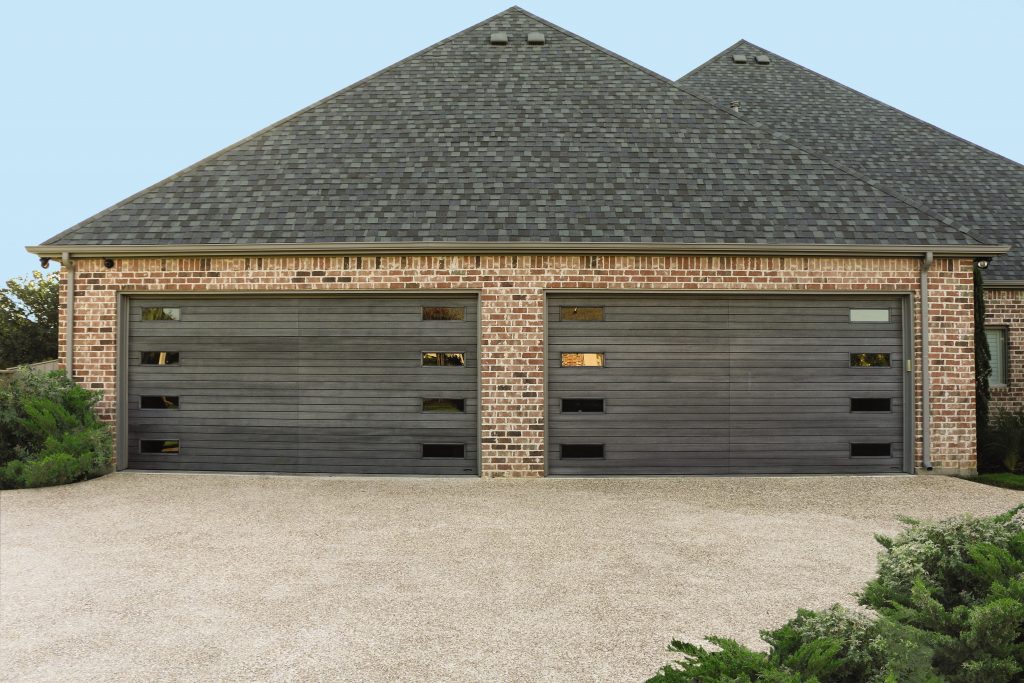 The Impression Collection fiberglass doors are available in a range of styles and finishes, allowing you to choose a door that complements the existing design elements of your home. They are also available with a range of customization options, including decorative hardware and window designs.
3. Carriage House Doors
Carriage house doors are a timeless classic that has been adapted to fit modern homes. These doors not only add a touch of elegance and sophistication to a home's exterior, but also provide added functionality and convenience.
One of the reasons why carriage house doors are so popular today is their ability to complement a wide range of architectural styles. They are available in a variety of materials, including wood, steel, and fiberglass, allowing homeowners to choose a door that complements the existing design elements of their home.
Another factor contributing to the popularity of carriage house doors is their energy efficiency. These doors are typically insulated, which helps to reduce heat loss and keep energy bills low. Additionally, many carriage house doors come with weather stripping to prevent air leaks, further improving the energy efficiency of the home.
Carriage house doors also come with a range of customizable options. Homeowners can choose from a variety of window designs and panel configurations to create a door that fits their unique aesthetic preferences. Additionally, the hardware used on these doors can be customized to further enhance their overall appearance.
Contact Your Garage Door Contractor for a Free Quote
If you're replacing your garage door this summer, now is an excellent time to consider what type of door is right for you. Meeting with a garage door contractor is the best way to decide what door is most affordable, what will look best with your house, and which type of door is right for your lifestyle.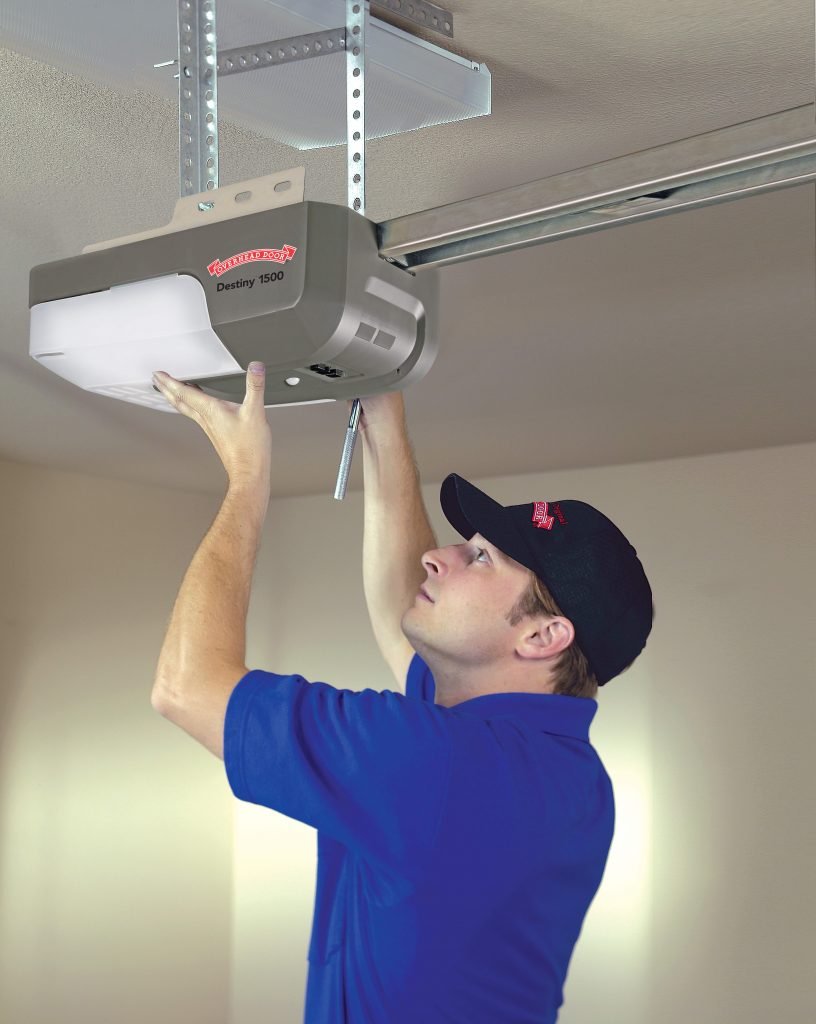 At Overhead Door of Wilmington, we understand that selecting a new garage door can be overwhelming. That's why we're here to help. Our team of experienced professionals can guide you through the selection process, answer any questions you may have, and provide you with a free quote. Contact us today to schedule an appointment and take the first step towards your new garage door!